Saraki: Will Affliction Rise a Second Time?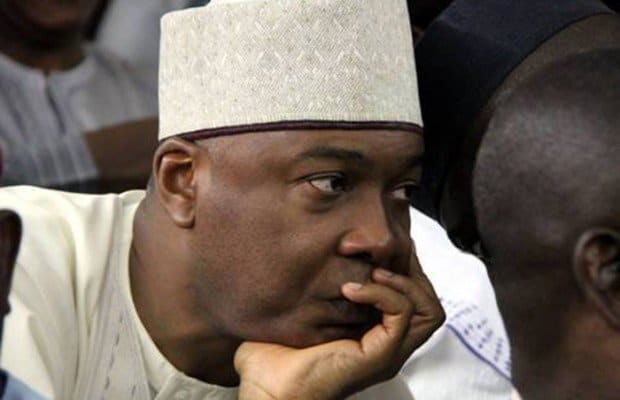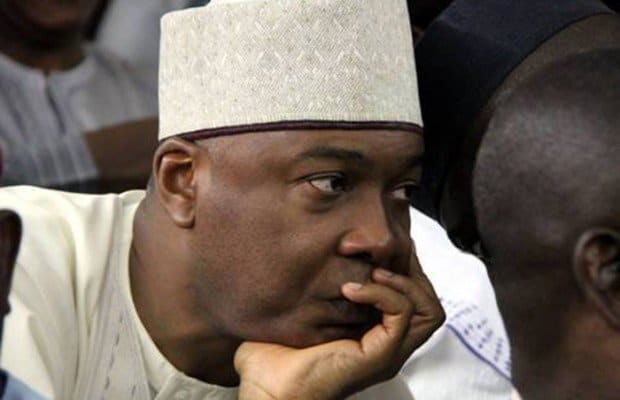 By Jude Ndukwe
How fast things change? How quickly destinies turn around? In the first week of July 2018, the police had invited the Senate President, Dr Bukola Saraki, for questioning over the infamous Offa Robbery. Tongues wagged, creating another round of tension in the land. Many could not understand what was happening. But then, this is Nigeria; this is the country where the lust for power makes otherwise reasonable people do unreasonable things. Many thought it was a witch hunt. How could Saraki be involved in armed robbery, remotely or otherwise? Many thought it was political. But was it?
The events of today make it seem so. Just about three weeks after the police invitation to Saraki, the newsstands are awash with stories of President Muhammadu Buhari 'begging' the same Saraki not to leave the APC. Not only that, some APC leaders and governors who had kept silent and probably out of blind loyalty to the president and their party even when it was very obvious that they were not being fair to Saraki both as a person and as the President of the Senate of the Federal Republic of Nigeria, mocked and enjoyed every bit of the humiliation dished out to him for nearly three years and nearly all the entire period of the Buhari's administration, are now acting sanctimoniously and speaking like a people who have just regained their decency just because of the threat Saraki's planned defection would have on them and their party at the 2019 elections.
These same people spoke ill of Saraki whose only 'offence' was that he legitimately contested for the Senate presidency, something that was within his rights to do, and won, to the extent that Asiwaju Bola Ahmed Tinubu, in a communiqué he released sometime in October 2015, described Saraki's emergence as Senate President as a "crass act of disloyalty". Since then, Saraki has been visited with immense political venom whose cure could only be found in the long and tortuous road to the Supreme Court. State agents were unleashed not only on him but also nearly on all those who stood by him particularly in the National Assembly.
Those set to destroy him did not even mind also destroying the institution of the legislature alongside. They not only unleashed moral and psychological violence on him through the security agencies, they also unleashed the media against him. In some cases, fake CSO's were hired to demonise him in hurriedly arranged protest marches usually carried out by protesters who hardly knew why they were actually out in the streets.
Members of the executive recklessly maligned the National Assembly. Ibrahim Magu is still the EFCC Chairman today despite being declared unfit and not qualified to head that all important organization having been indicted by a sister security agency, the DSS, in a number of alleged criminal breaches, and the non-confirmation of the Senate.
It was because of the irrepressible urge to destroy Saraki and break him that made the Comptroller-General of Customs constantly and flagrantly ignore Senate summons and resolutions without any consequence. Even the Inspector-General of Police has not hidden his disdain for the institution of the legislature having serially refused to appear before the Senate to explain issues about the worsening security situation in the country, all because of Saraki, the man who must be destroyed. Or was it not the same police that told Nigerians that investigation into the mace theft at the Senate in the midst of the Omo-Agege saga would take ten years?
Apart from being treated like a common school boy truant by his own party co-leaders, a good number of the executive have not fallen short of labeling the whole National Assembly members as thieves and looters. This is where my worry comes from. With APC leaders including Buhari having mouthed the anti-corruption mantra for so long and so hard, why would they still want people they labeled looters in their midst? Why not just allow them to go?
The truth is that the semblance of sanity we have in our political climate today is down to Saraki's maturity and exhibition of political equanimity, such that is rare in our clime, in the face of extreme provocation and unnecessary persecution. If Saraki had at any point decided to wield the enormous powers at his disposal and that of the National Assembly, the nation would have been plunged into a crisis of monumental proportion whose end no one would have been able to predict. But obviously for the sake of the nation, Saraki bore the persecution and carried his cross with meekness.
Now is the time to stamp his feet and just walk away from a party that is wired to destroy its own. When Tambuwal emerged Speaker of the House of Representatives against the arrangement of his then party, the PDP, he was never subjected to any humiliation but was given a free hand to operate. He was never persecuted. But the same cannot be said of APC. They are of a different species set up to end up destroying not only its own but also our institutions in the process.
This is why Saraki and all those who have become tired of the ugly situation in the country must dissociate and divorce themselves from those who have serially betrayed the trust of Nigerians. A party and government that have denied their campaign promises even when written will deny any agreement with the Senate President and the R-APC members even if such agreement is written as reportedly being demanded by Saraki.
A government and party that ridicule our constitution and institutions even the judiciary by assaulting judicial officers and recklessly invading their privacies under the guise of executing arrests, and disobeys validly pronounced court orders and judgements, is not a government or party to trust.
Even if Saraki must remain in APC, he should make himself further a statesman by making demands that benefit not only himself or the legislature but also the people at large. Apart from requesting that he must be accorded the full rights, privileges and respect he deserves as a Senate President, he must also request the following:
That the dignity of the National Assembly must be restored by ensuring that all government appointees who have failed Senate screening but are still being foisted on the nation by the executive vacate office immediately
That all government appointees who had at one time or the other ignored, refused and or deliberately failed to answer summons of the Senate must return to apologise to the National Assembly and Nigerians for ridiculing one of the legacy institutions of our democracy
That all those involved in the recent mace theft at the Senate and their sponsors be fished out and prosecuted immediately
That all those who are being detained illegally and refused bail even after multiple court rulings granting them bail be released forthwith as long as they have met their bail conditions
That those who have been held without trial for so long, including Jones Abiri, be released forthwith
That political persecution of opposition voices using state apparatuses must stop forthwith
That properties of some political leaders that were destroyed by some state governments because of the victims' dissenting voices be rebuilt forthwith
That all those whose rights have been abridged one way or the other because of their opinions on state or national issues, including those who were sacked from their jobs in the process, some who have also suffered both physical and psychological injuries, be reinstated and adequately compensated
That all government appointees, cronies or servants, who have been indicted in one crime or the other by a report from either arm of the National Assembly, be removed and prosecuted forthwith
That all those indicted in the 2015 massacre of Shiite Muslims in Zaria in 2015 and those involved in the murder of citizens during the "Operation Python Dance" in the South East be arrested and prosecuted
That the menace of Fulani herdsmen terrorists all over the country be checked and those who had been reported to have publicly boasted about the killings while threatening more be arrested and prosecuted forthwith, among other demands meant to restore order and decency in governance and guarantee the fundamental human rights of all citizens, the enthronement of justice, equity and fairness, and the progress of the nation
To me, these are very sound grounds on which Saraki can negotiate with President Muhammadu Buhari and the APC leadership. If there is any man divinely positioned to correct all these anomalies particularly at this time, that man is Saraki. His persecution by the APC government has unintentionally thrown him up as the leader of a great number of suffering Nigerians who are now in the majority. He must seize this opportunity and make it count for posterity. He must eschew any selfish agenda and ride on the grace God has placed on him to snatch the country back from tyranny and despotism. If it does not work out in the next one week, he should leave the APC urgently as time is ticking. He must not allow the APC to cunningly buy time with him.
Nigerians are daily being afflicted with tears, sorrow and blood under the APC-led federal government. Saraki can defect and set the tone for a new agenda immediately no matter the party he eventually goes to. God has given him the opportunity now to stop affliction from rising a second time in our nation. Will he take it or will he let it slip by? The choice is Saraki's!