INEC To Conduct Four Bye Elections In The Next 30 Days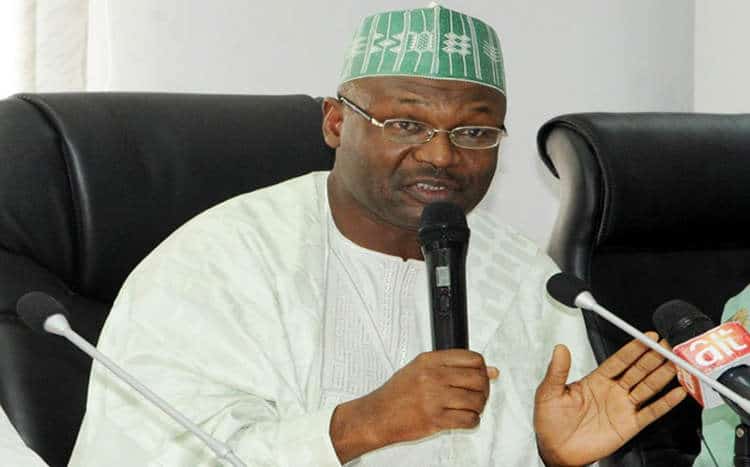 INEC To Release Time Table For The Four Bye Elections In Bauchi, Katsina, Kogi And Cross River.
Chairman of the Independent National Electoral Commission, (INEC), Prof Mahmood Yakubu, today, said four bye-elections will be conducted in the next 30 days.
Yakubu who said that the time-table and schedule of activities for the bye-elections will be released Friday, was speaking at the opening of a regular meeting with the Resident Electoral Commissioners (RECs) in Abuja.
The bye-elections are: the National Assembly elections in respect of Bauchi South Senatorial district, Katsina North senatorial district and the Lokoja/Koton Karfe Federal constituency in Kogi state. While the fourth one, a state assembly is in respect of Obudu I state constituency.
While he also noted that meetings with stakeholders in the affected states are ongoing, the INEC boss said  "the commission is set to conduct bye-elections to fill the vacancies in the four constituencies which have a total of over two (2million) million registered voters spread across 3,355 polling units in 234 wards and 22 Local Government Areas."
"Consultations with stakeholders in the affected states are ongoing. Considering the requirement of the law that such elections shall be conducted by the commission within 30 days following the declaration of vacancy, we are planning to conduct all the four elections on the same date. The detailed timetable and scheduled of activities will be released on Friday this week," he added.
Yakubu also said  the bye elections will also serve as a test ground for the various innovations and improvement made on the process ahead of the Osun governorship poll scheduled for Saturday, 22nd September 2018.
"These bye-elections will offer the Commission yet another opportunity to fine-tune our processes and procedures in preparation for the Osun state governorship election and ultimately the 2019 general elections," he stressed.
He therefore assured Nigerians that the commission will continue to improve the quality of elections in the country.