Nigeria's First Female Chartered Accountant, Olakunrin, Slumps And Dies In Church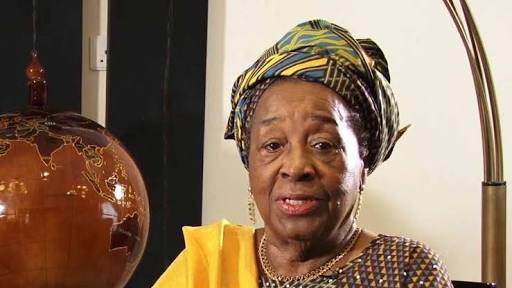 She Was Pronounced Dead At The Hospital She Was Rushed To
The first female chartered accountant in Nigeria and sub-Saharan Africa, Chief Mrs. Olutoyin Olusola Olakunrin, was reported to have slumped and died on Sunday at St. Paul Anglican Church, Breadfruit in Lagos.
Mrs. Olutoyin Olusola's death is coming few months after the accountant celebrated her 80th birthday. Report had it that she slumped during the church service and was pronounced dead at the hospital she was rushed to.
The late Mrs Olakunrin, who once served as Chairman of the Education Trust Fund, was the mother-in-law to Segun Agbaje, the Managing Director of Guaranty Trust Bank, who is married to Derin.
A UK-trained accountant, Mrs Olakunrin who qualified as a member of the Institute of Chartered Accountants of England & Wales in 1963, served as a president of the Institute of Chartered Accountants of Nigeria (ICAN).
She was the Chief Promoter of the Society of Women Accountants in Nigeria [SWAN], which she served as Chairman for over a decade and the first female President of the Institute of Directors [Nigeria], former member of the National Revenue Mobilization Allocation & Fiscal Policy Commission, Vision 20:2020 Committee, and Council of the Nigerian Stock Exchange.
A member of board of many establishments, she also served on the Council of Federal University of Ado-Ekiti, Redeemer's University and Bells University of Technology, & Achievers' University before her death.
She was bestowed with the national award of the Officer of the Federal Republic [OFR] by the federal government as well as chieftaincy titles from Owo, Ijebu-Ode, Abeokuta and Ijero-Ekiti.