PDP Youth Applauds Gbenga Daniel's Appointment As Atiku's Campaign DG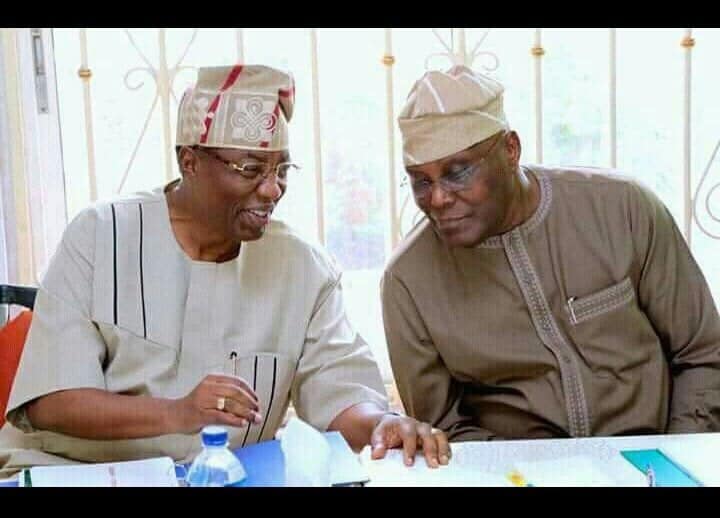 The former Governor of Ogun State, Otunba Gbenga Daniel, have been congratulated by the PDP National Youth Rebirth Forum, on his recent appointment as the Director-General of the Atiku Abubakar Campaign Organisation.
The National Coordinator of the group, Omoluabi Adeyemi in a statement on Sunday in Abuja, described the appointment as a pointer to the fact that there is hope for Nigeria.
He stated that Daniel's leadership would bring to bare capacity, competence and contacts towards achieving the collective resolve of the people in 2019.
"This noble national assignment, therefore, requires the leadership and coordination of a person with unquestionable character, unshakeable integrity, vast political experience and honest understanding of our diversity.
"These qualities are all encompassing in the personality of Otunba Gbenga Daniel.
"We, therefore, wish to enlist the support and endorsement of the entire PDP delegates under our organisation for this all important national assignment.
"We will continue to offer support and mobilise all youth and women delegates to vote and support the Atiku Abubakar candidacy and agenda.'' he said.
Adeyemi, who listed Nigeria's challenges to include hunger, insecurity, unemployment and disharmony, added that there is the need for a search for credible, competent and experienced leader for the country.
Adeyemi, who is also PDP Senatorial Aspirant for Kogi West Senatorial District, described Abubakar, the former Vice President as successful businessman, outstanding philanthropist, who has what it required to move the country forward.