Horror Killing: Suspected Herdsmen Attack Pregnant Woman, Forcefully Removes Baby, Womb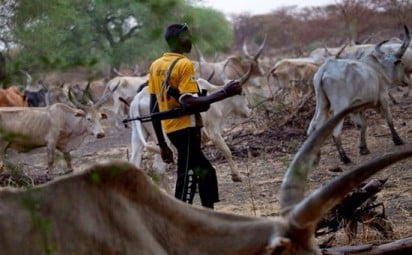 Pregnant Woman Falls Victim Of Suspected Herdsmen Who Forcefully Pull Out Baby, Womb, Beat Her And Leave Her To Die
Killings have reportedly heightened to include disheartening torture as suspected Fulani Herdsmen on Sunday attacked a pregnant woman forcefully pull out the child and her womb with the aid of a stick after which they beat her and left her to die.
According to Benjamin Amaechi, the woman who was with her husband  when the shootings began was attacked in Yogbo town Makurdi, Benue state capital.
When soldiers went to pick her corpse upon her husband's report, it was discovered that she's still alive and she was rushed to Bishop Murray Hospital for treatment.
See Post Of Benjamin on facebook:
Source: Naija News