Romero, Argentina Goalkeeper, Misses World Cup With Knee Injury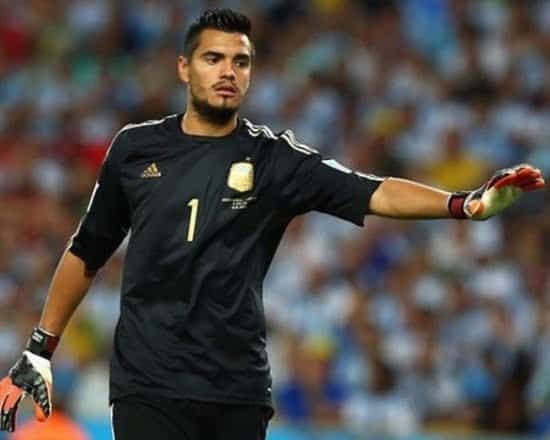 Argentina To Announce Replacement For Romero
Sergio Romero, Argentina and Manchester United goalkeeper, has been ruled out of the World Cup tournament after suffering a knee injury. The injury is a blow to the Argentina national team towards their World Cup preparations.
The Argentina goalkeeper got his right knee injured during a training on Tuesday in Buenos Aires.
"Romero will be removed from the list of 23 players who will participate in the 2018 World Cup in Russia," the AFA said in a statement.
The keeper, who is 31 years of age, as the record of most capped goalkeeper in the history of the Argentina national team with 83 appearances and represented the country at the 2010 and 2014 World Cups.
The AFA said Romero had suffered a blockage in his right knee and was being evaluated surgically. A replacement will be announced "in the coming days," the statement said.