States, Local Government Health workers Joins National Strike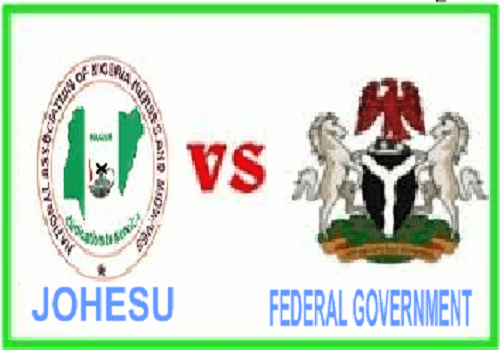 States, Local Government Health workers To Join National Strike
The Joint Health Sector Union (JOHESU) has directed all its members in the states and local governments to join the ongoing health workers strike by midnight today, Naija news Understands.
The national chairman of JOHESU, Biobelemoye Joy Josiah who disclosed this during a press briefing today in Abuja, said the association made the decision because a series of meetings with the government to resolve the crisis had not yielded any positive result.
JOHESU, an association of all health workers except doctors, has been on strike since three weeks. As a result, laboratories have been shut with no technicians and technologists to run them, and there are also no staff to collect patients' records,too.
This letter below confirms it:
Dear Comrades,
A meeting of all State Chairmen and Secretaries with the National Officers of the Medical and Health Workers Union of Nigeria just ended at Ayuba Wabba House in Abuja.
The meeting was convened to appraise the ongoing JOHESU National Strike Action and to update the State Chairmen and Secretaries about the progress made so far.
At the meeting, the directive to all members of the coalition of unions under the umbrella of the Joint Health Sector Unions (JOHESU) across the 36 States of the Federal Republic of Nigeria and Abuja to join the strike action by the midnight of Wednesday the 9th of May, 2018 was renewed and agreed to by all.
It was also revealed and agreed that unless this battle is fought and won, the welfare and future career prospects of all health workers other than those of doctors shall be in serious jeopardy.
By this directive therefore, all members of the Medical and Health Workers Union of Nigeria (MHWUN), National Association of Nigeria Nurses and Midwives (NANNM) and the Nigeria Union of Allied Health Professionals (NUAHP) are expected to commence the Strike Action by staying off work by the morning of Thursday the 10th May, 2018.
Dare to Struggle, Dare to win.
A people united can never be defeated.
Aluta continua, victoria ascerta.
Signed
Comrade Rasaq Adio Falade
Chairman MHWUN Lagos State.