Murdered Benue Priests Were Praying For Security In The State – Rev. Father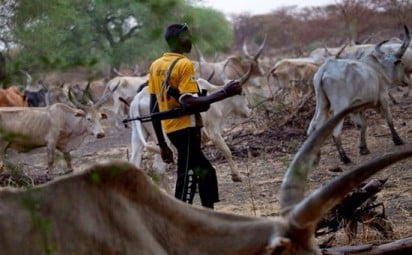 Rev. Father Begs Federal Government To Heighten Security In The State
The two priests, who were murdered at the St. Ignatius' Catholic Church, Ayar, Benue were said to have been holding prayers to end the killings in the state when they were gruesomely murdered.
This was made known by Jude Ortese, a reverend father and chancellor of the Catholic diocese of Makurdi, yesterday.
He stated that the 19 victims will be buried at Susugh Maria Pilgrimage Centre, Ayati, Ikpayongo, Gwer east local government area of the state.
Ortese said: "The two priests will be buried with their worshipers and this is significant because they were praying together and seeking lasting solution to the unending killings, which had become a recurring decimal.
The reverend father begged the federal government to make a priority the lives and properties of Nigerians, while warning against a situation where the people will have to defend themselves.
"We cannot go back to the primitive way of buying weapon to defend ourselves because out of million of Nigerians one person is elected to protect us and the person should perform his constitutional duty," he said.
"Nigerians are paying taxes to be protected, so the federal government must protect our lives and properties".
The mass burial, he said, will hold on May 22.
Source: Naija News