Market Women Protest Demolition of Gosa Market In Abuja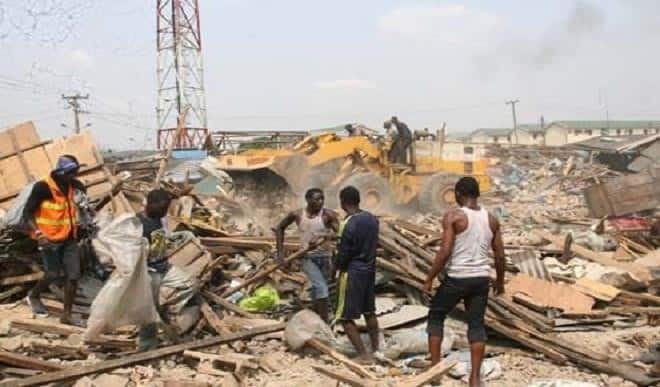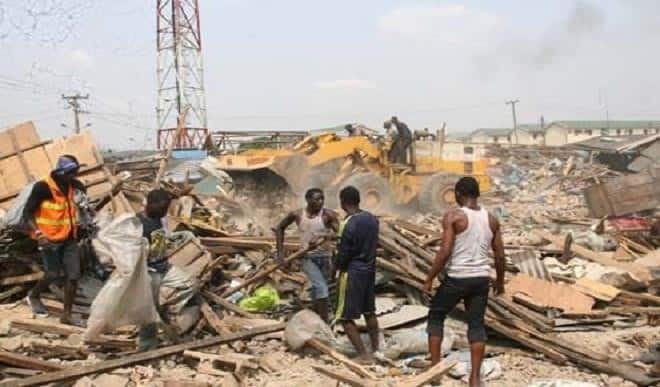 There was crisis on the outskirts of the federal capital territory, Abuja on Monday as residents of the Gosa community tried resisting continuous demolition of their market by the authorities. Naija News Understands
This is against the backdrop of the community's protest at the weekend which caused a gridlock at the airport road.
Naija News Learnt that  the affected traders sat around in groups counting their losses while some of them hold placards in protest of what they described as gross injustice .
Most of the affected traders are the FCT's local Gbagyi women who described the demolition as one intimidation too many by government, and now seek adequate compensation.
Some locals who tried resisting the renewed demolition were overpowered by armed security operatives and gunshots rent the air and the community residents eventually took to their heels with the women left in tears .
The locals don't appear ready to take legal action against the authorities but would rather fight with all they have to get back their land from government.