#Dapchi Girls: FG Did Not Pay Abductors For The Release Of The girls- Lai Mohammed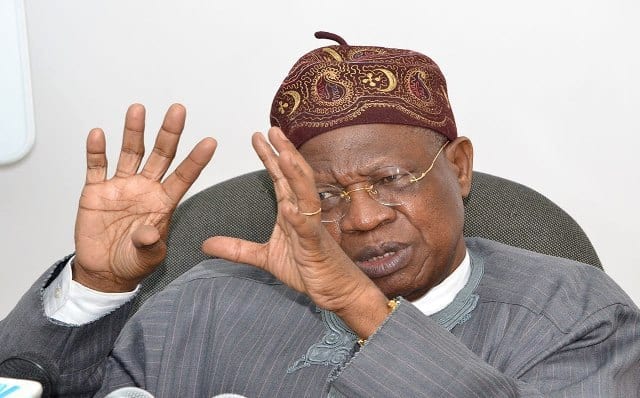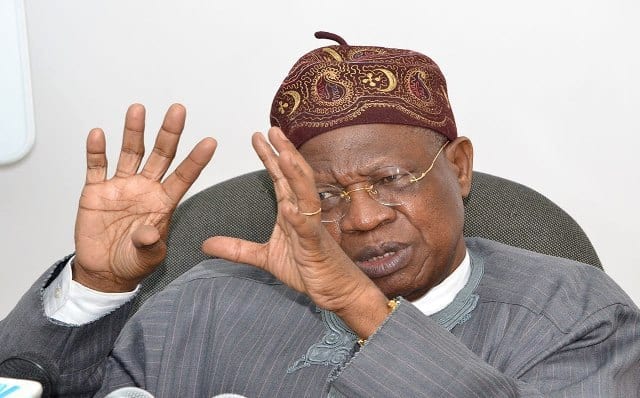 Minister of Information, Lai Mohammed has said the the federal government did not pay for the release of the Dapchi schoolgirls.
Mohammed said this while addressing the state house correspondents in Abuja today.
He explained that the boko haram sect, were negotiated with by the government but the was no violence or confrontation.
The minister said the sect agreed to drop the girls in the town where they were abducted.
"The girls were released unconditionally, no money changed hands. They (Boko Haram insurgents) only had one condition – that they will return them to where they picked them. So, in the early hours of today, they did return the girls and most of them went to their parents homes.
"Like I said in the statement released to you early, once violence and confrontation was ruled out and negotiation started, there was a deliberate pause on the part of the military, in other words it was agreed that there will be no force, there will be no confrontation, that was why it was possible for them to drop the girls. It was part of the agreement that when they release the girls, there will be no violence or confrontation. And don't forget that the lives of this children are much more important to us than any cheap victory.
"As of now I can confirm that 91 girls and one boy have been released. The event is developing. Many of the girls that were released were not dropped in one place. Some were dropped on the road and they went back naturally to their parents' houses. They are now being asked to come and be documented at a center and as at five minutes ago, I was told 91 girls and boy had been documented."
Recall Naija News earlier reported that the Minister Of Information and Culture Confirmed the release of 91 girls and 1 boy, while journalists tried to find out how a boy was among those kidnapped from a girls' school.
he said: "I can tell you that is authentic. Whether they pick the boy or not I can't hazard any guess but don't forget even in a girl school, which is a boarding school there will be parents, they are teachers who can have children amongst them. But what I have been told is that 91 girls and one boy have been documented."