Anambra Election: Chidoka warns Obiano against intimidating civil servants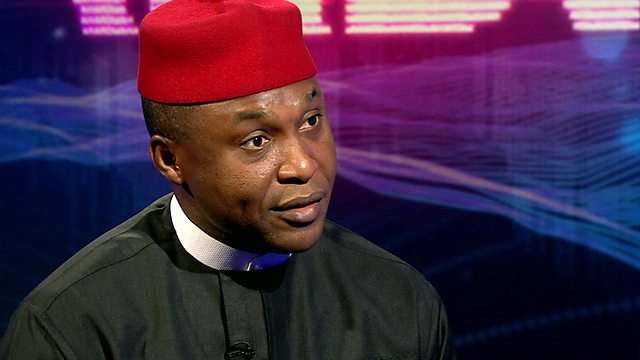 Chidoka cautions Obiano against influencing civil servants in Anambra.
Mr. Osita Chidoka, the United Progressive Party, UPP, candidate in the forthcoming November 18 Anambra governorship election has warned the state Governor, Willie Obiano against intimidating the civil servants in the state to vote for him.
Chidoka, who gave the warning in a statement issued by his campaign office, The Osita Chidoka Campaign Organisation, said his party was working with union leaders in the state to ensure that the workers int the state were protected.
"While we know that the Obiano administration and APGA have been in morbid fear of the popularity and overwhelming public endorsement of our candidate, Chief Osita Chidoka and our great party, the United Progressive Party, UPP. In their nervousness, they are seeking to drag down innocent civil servants for rejecting them.
Read also: Anambra Election: Yul Edochie speaks on absence at governorship debate
"However, while we salute the courage of the workers for mounting a stiff resistance and exposing this threat, the Osita Chidoka Campaign Organisation will leave nothing to chance in protecting our civil servants, especially knowing they are dealing with very vicious elements.
"In this regard, this organisation has again assembled a team of lawyers to take up pro bono, any act of harassment, suspension, unwarranted transfer, query, delayed salaries, denial of promotion or any unjustified action against any civil servant before, during and after the elections.
"We are already working with senior labour leaders in the state to ensure that all workers at all levels are protected. We have the list of all workers and their designations and we are set to resist, with full force, and to any length, any infraction against any of them," the statement read.
Source: Naija News