Nigeria Newspaper Headlines Today Tueday, 12 September 2017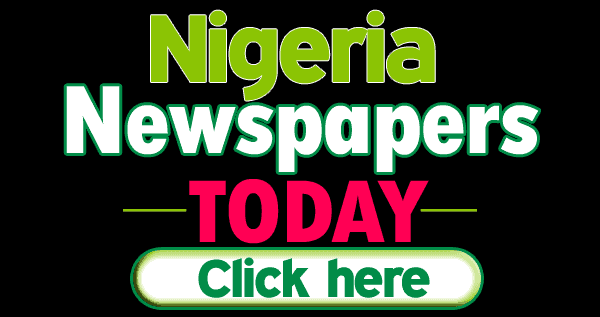 Leaked tape: Cabals in President Buhari's government label Aisha Buhari "suicide bomber from Yola"
A leaked telephone conversation between Mamman Daura (The President's uncle) and Dr. Mahmud Tukur, two of the most influential members of President Muhammadu Buhari's inner circle, as exclusively obtained by SaharaReporters, revealed that the two members of the alleged cabal in President Buhari's administration, have a low opinion of Mrs. Aisha Buhari, the President's wife.
READ FULL DETAILS HERE
Unilorin on Strike
University of Ilorin Academic Staff University Union (ASUU) on Monday embarked on an indefinite strike, on the grounds of non-payment of outstanding fees.
Unilorin ASUU has not publicly disclosed the strike action and the exact reasons for the strike.
READ FULL DETAILS HERE
Jonathan will not contest 2019 presidential elections – PDP
The Peoples Democratic Party, PDP, South-South league, has dissociated former President Goodluck Jonathan from any intention to contest the 2019 presidential election.
The group made the assertion while reacting to claims that Jonathan wanted to hijack the party structure in Bayelsa state for his use ahead of the 2019 presidential ambition.
READ FULL DETAILS HERE
I'll fight corruption better than Buhari if i become the president – Atiku
Former Vice-President Atiku Abubakar has vowed to fight corruption in a way never done before if given the opportunity to become the president of the country.
Atiku said this during a facility tour of the new ultra-modern Yaliam Press Limited in Jabi area of Abuja on Monday.
Atiku said "he would fight corruption like never before if he is given the opportunity to preside over the affairs of the country."
READ FULL DETAILS HERE
FG approves concession of Abuja, Lagos airports
Vice-President Yemi Osinbajo says the federal executive council has approved the concession of the Murtala Muhammed Airport, Lagos and Nnamdi Azikiwe Airport, Abuja.
The vice president disclosed this on Monday while speaking at the fifth edition of the presidential quarterly business forum which held at the State House, Abuja.
A concession enables private companies and investors to run the airports.
READ FULL DETAILS HERE
ASUU strike update: FG should ban politicians' children from studying abroad – Cleric
Rt. Rev Asukwo Antai, the Bishop of Diocese of Uyo, Anglican Communion, has called on the federal government to enact a law prohibiting public office holders from sending their children to study in tertiary institutions abroad.
READ FULL DETAILS HERE