Breaking Nigeria News Today Monday, September 11 2017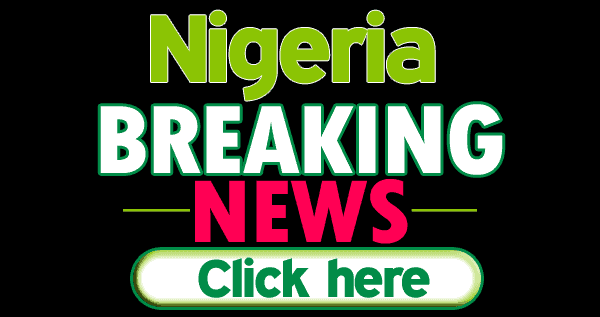 This is a round-up of some of the Nigeria breaking news for Monday, September 11 2017.
Breaking: President Buhari travels to US next week
President Muhammadu Buhari will embark on a journey to United States next week to address the 72nd session of the United Nations General Assembly in US on Tuesday, September 19, 2017.
The Senior Special Assistant to the President on Media and Publicity, Garba Shehu, told Punch correspondent that President Buhari would attend the UN General Assembly.
READ FULL DETAILS HERE
Several injured as IPOB and soldiers clash over Nnamdi Kanu
Not less than seven people sustained injuries following a clash between members of the Indigenous People of Biafra (IPOB) and soldiers in Umuahia, Abia state.
This comes after reports that some soldiers from the 14 brigade of Nigerian army invaded IPOB leader; Nnamdi Kanu's residence and shot at pro-Biafra agitators.
READ FULL DETAILS HERE
ASUU strike: NANS wants recovered loots channeled to education sector
The National Association of Nigerian Students, NANS, has challenged the federal government to make good use of recovered loot and channel it towards improving the nation's educational sector.
Speaking in Abuja after its emergency meeting held in Ilorin, the Kwara State capital, NANS President, Chinonso Obasi, also wants lecturers to consult NANS before embarking on any strike in the future.
The student body also wants their interest protected in any negotiation between the federal government and members of ASUU.
READ FULL DETAILS HERE
Nnamdi Kanu Reveals How IPOB Members Stopped Soldiers From Entering His House
The leader of the Indigenous People of Biafra (IPOB), Nnamdi Kanu has revealed details of how millitary men attacked his compound over the weekend.
The Biafran agitator disclosed to the press that soldiers, loaded in an armoured tank and three Hilux vans shot his supporters.
Kanu added that some of his members formed human shields to prevent the soldiers from entering his house.
READ FULL DETAILS HERE
Kidnappers abduct bride, groom, others on wedding day
Some gunmen abducted a couple in Akunnu, Akoko North East Local Government of Ondo State, while on their way to Akure for their marriage ceremony.
The groom, Moses Yakubu, and his bride were travelling from Okene, Kogi State on Sunday morning for the ceremony when they were kidnapped by the gunmen. The couple were also kidnapped alongside some family members accompanying them, including the best man and chief bridesmaid.
READ FULL DETAILS HERE
Atiku urges Buhari to fulfill his promise on security, debunks suicide rumour
Former Vice-President Atiku Abubakar has urged the President Muhammadu Buhari-led administration to fulfill its promise to Nigerians on security of the nation.
Atiku said this in a statement signed by his Media Adviser, Mazi Paul Ibe, in Abuja, on Sunday.
According to the statement, "The Waziri Adamawa prays that those who have suffered so much get all the treatment and support they need, and urgently calls on the Federal Government to honour its promise to make Nigerians feel safe again."
READ FULL DETAILS HERE