Ozubulu Church Massacre: I am not a drug baron – Bishop Ikeagwuonwu opens up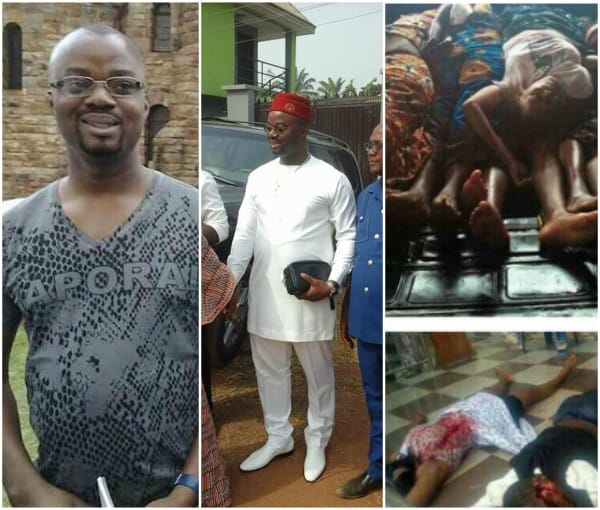 The primary target of the gruesome killings at a Catholic church in Ozubulu last Sunday, Alloysius Ikeagwuonwu a.k.a Bishop has denied being a drug dealer talkless of being involved in a drug war.
Below is a press statement from Bishop made available to Naija News;
"My attention has been drawn to a social media campaign where it is alleged that I am connected to the Ozubulu church killing over a drug problem.For the avoidance of any doubt, I wish to inform the general public that I know nothing about the church killings and I have never been involved in drugs.
I have never been arrested or convicted anywhere in the world. My businesses are legitimate businesses, duly registered. Apart from warehousing and wholesale of goods, I am also a contractor involved in the construction of roads and infrastructure in Nigeria.
It's shameful that Nigerians and the media don't verify any story before running with them.The handwork of those who are jealous of my success and who are determined to tarnish my image is evident.
The Church killings is an unprecedented evil that deserves full investigation to unmask the perpetrators.We await investigations and a full police report of the church attack."
Recall that Naija News reported on Sunday that many worshippers where killed when gunmen stormed St. Philip's Catholic Church, Amakwa Ozubulu in Anambra.