SERAP commends Saraki for ending pension collection from Kwara state government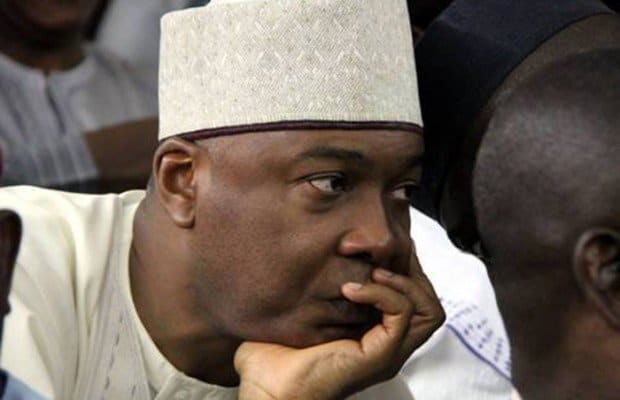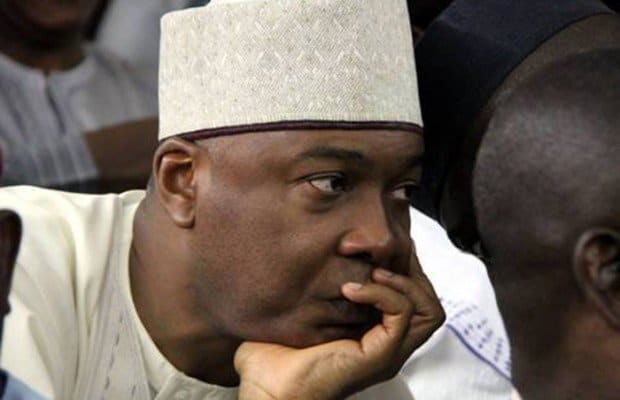 The Socio-Economic Rights and Accountability Project, (SERAP) has welcomed Senate President, Dr Bukola Saraki's decision to stop receiving pensions from Kwara state, where he was the governor between 2003 and 2011.
In a statement on Wednesday, its executive director, Adetokunbo Mumuni, said it is good news that Saraki has publicly made known that he has stopped drawing pensions from Kwara State.
"We hope that other public officials still receiving double emoluments will follow Dr Saraki's example and renounce such practice. We also urge the Senate President to publicly commit to donating to charities of his choice all pensions and allowances he has so far collected or to such emoluments to the public treasury."
SERAP also urged the Senate President to urgently facilitate a resolution by the National Assembly, condemning the practice and laws on double pay and life pensions for former governors now serving public officials.
READ ALSO: Employment: Kwara State and FG to Create More Jobs for Youths
SERAP urged Saraki to, "work with us to put meaningful pressure on other states to abolish their unfair and discriminatory life pensions laws as well as on serving senators and ministers who continue to receive double emoluments to end the practice and return all the emoluments they have so far received to the public treasury.
"Dr Saraki can start by putting pressure on the governor of Kwara state Mr Abdulfatah Ahmed and the state house of assembly to move swiftly to abolish the law that has facilitated the payment of the unjust pensions in the first place."
SERAP had last week in an open letter called on the Attorney-General of the Federation, Abubakar Malami (SAN) to within seven days challenge the legality of states' laws allowing former governors to draw life pensions from their states.
The letter dated 14 July 2017 read in part: "Public interest is not well served when government officials such as former governors, deputies supplement their emoluments in their current positions with life pensions and emoluments drawn from their states' meagre resources, and thereby prioritising their private or personal interests over and above the greatest happiness of the greatest number."
"By signing such double emoluments and large benefits laws which they knew or ought to know that they would be beneficiaries, these former governors have abused their entrusted public functions and positions, and thereby obtained an undue advantage, contrary to article 19 of the UN Convention against Corruption."
"These states' laws allowing former governors to receive life pensions either now or in the future have a discriminatory purpose that involves an intent to discriminate against ordinary workers and pensioners. Such laws enhance the economic status of public officials and their families at the expense of the citizens that they are elected to serve, have no legitimacy at all, and cannot be justified either on legal or moral grounds."
Recall that Naija News had earlier reported the decision by Dr. Bukola Saraki to put an end to pension been paid him by the Kwara State government.
Source: Naija News