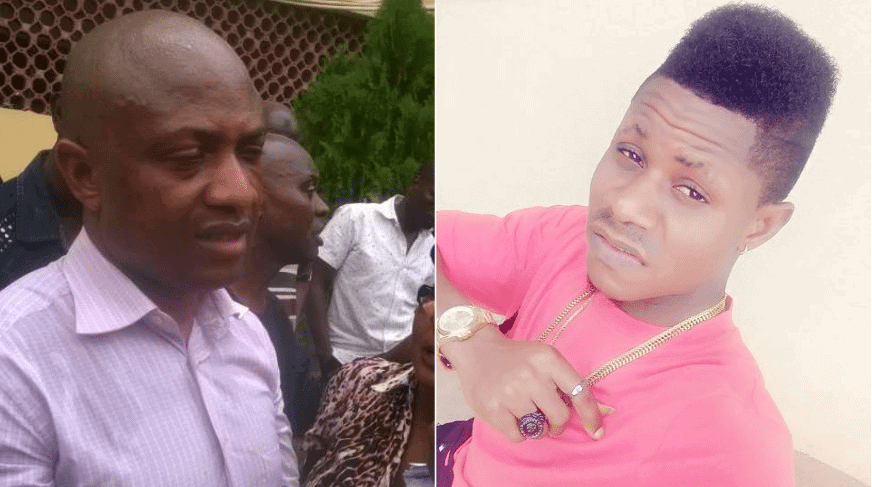 A Nigerian guy with the name 'T Shine Sisi Eko' has vowed to kill lots of people if Evans the notorious kidnapper is killed by the government.
The young man who is an reggae musician,according to his Facebook profile, on June 20, wrote that even though he does not know Evans personally, he just does not want him dead.
He threatened to take up the kidnapping job of Evans if he is killed by the government and in addition to that, he also threatened to send an uncountable number of people to their early graves.
He shared the picture of Evans and captioned it:
"Nigeria is so useless. I don't know this man but I don't just want him dead. And if he mistakenly got killed by stupid Nigeria government on Sunday, I swear, me T SHINE SISI EKO,,will replace him and I must kill uncountable souls, Bet me".
Undeterred by the numerous opposing comment which followed his post, Mr T Shine still wrote another post defending his position. He wrote:
"Is Evans more deadly than Kabiru Sokoto? Or more a criminal than Ameachi, Tinubu, Saraki, Lai Mohammed, Buhari and other politicians? From all his confessions, did anybody hear that he has killed anyone? They should free him jor! Come to think of it, it's the useless one sided government of zoo that turned him to a criminal overnight by seizing his container."
The young die-hard fan of Evans insisted that the kidnapper did no wrong. "Afterall he has helped so many souls with the kidnapping business, you, who u EPP???", he added.
T Shine went on to lambast the Igbos for not standing up to defend their brother, Evans, whom he claimed has helped many people, both old and young, from his illegal business.
According to him, the Igbos are not qualified to have a country of their own until they learn to defend one another. "Foolish Igbo's. Ndiara (mad people)", he fired.