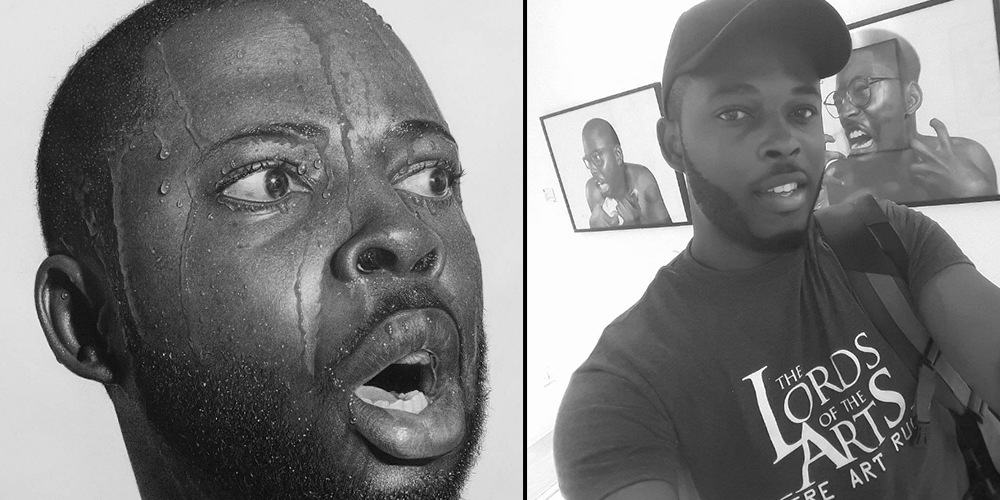 Arinze Stanley is an amazing artist whose art works speaks volumes. His drawings look so real you would think it was a photograph.
Born on November 20, 1993, Stanley has been drawing for as long as he can remember. He is a pencil artist working in the genre of Hyperrealism.
The Imo state indigene who resides in Lagos never had any training in the art of drawing. He trained himself to become the amazing artist that he is today.
"I took a while to discipline myself in the craft as I spent sleepless nights training myself to become better at what I do. I never had any form of training from anyone." Stanley draws close-up portraits of human faces using both charcoal and graphite pencils. He also experiments with other techniques like cross hatching and scribbling.
Check out some utterly amazing pencil works that look like a photo from a 4K camera.
1. Look at the water on the face. Too much talent!