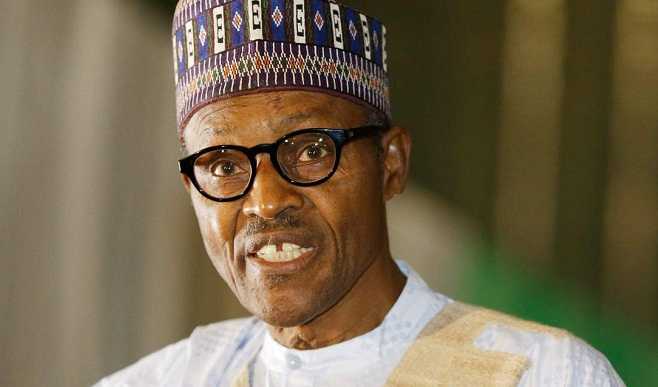 Since President Muhammadu Buhari left the shores of Nigeria on a "10 day leave" the internet has been awash with various rumour pointing to the fact the the president is dead.
The latest and the most disheartening of all this rumour is a recent publication by a blog vanguardngr.local-reports.com that claimed that Queen Elizabeth sent a condolence message over the president's death.
Here is how the blog wrote the information:
The Queen of Britain, Her Royal Majesty Queen Elizabeth II has sent message of condolence to the family of Nigeria's President Muhammadu Buhari and the people of Nigeria.
There are no official reports on the speculated death of the President and the message of condolence from the British Monarchy has put Nigerians in state of despair.
Two sources close to the Presidency have said the President has passed on and that the photos circulating online are those from his previous visit.
Another London source says PM Theresa May has visited the Nigeria Ambassador to the UK.
In a message of condolence, the Queen described Buhari as "one of Africa's pillars".
"The death of President Buhari came to us as a shock. He has been one of the active pillars in Africa. May the good people of Nigeria and Africa know that our hearts are with them in these hard times." – the Queen said.
The Presidency days ago denied reports that the President had died and subsequent release of Photos put to rest the rumors but the latest message of condolence from the Queen has brought further confusion whether the Queen has fallen for fake news or the Presidency is lying to the people to Nigeria.
The above quoted content is fake and false!
Now, the truth is that the president is hail and hearty, he has completed his 10 days leave and the only reason while he is not back in Nigeria according to the Special Adviser to the President on Media and Publicity, Mr. Femi Adesina "The President had planned to return to Abuja on sunday, but was advised to complete the test cycle before returning."
Who is behind the fake news sites? The anonymity offered by the internet means it will be difficult to know.
But as much as possible Naija News will continue put records straight, we wish to let you know that the President is hale and hearty after completing his medical test.
Source: Naija News