10 killed during Army recruitment training in Cameroon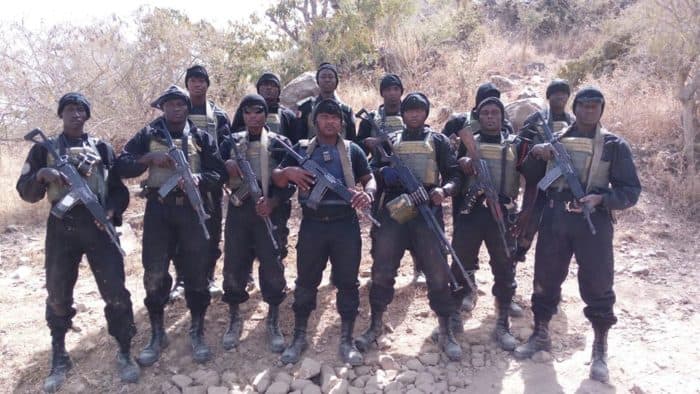 At least 10 men lost their lives at a military recruitment in Maroua in the Far North Cameroon, an exercise to pick candidates for the country's elite commando.
Africa Review quoted French language daily newspaper, Mutations on Thursday, citing several sources.
It said about 70 others were referred to local hospitals following the incident.
The youths who were all between 18 and 23 years old, reportedly incurred varied fractures during "a particularly tough" physical exercise.
The exercise was part of the drill to recruit commandos into the Rapid Intervention Battalion (BIR), an elite unit that fights terrorism and high banditry.
Cameroon army spokesperson Didier Badjeck could not be reached to comment on the incident, the source said.
The incident was not the first time such an incident was reported during a military recruitment in the country.
Among other physical activities, the male only candidates were expected to completer a 30km race carrying a 20kg load under a scorching sun.
A total of 4,800 candidates started the recruitment but only 850 successfully went through the first phase, the Mutations tabloid disclosed.
Some candidates confessed that the exercise was particularly difficult this year.
"We were dried under hot sun for eight hours before the race. To proceed to the next phase, a candidate had to be among the first 850 to cross the gate into the headquarters of the BIR at Salak," an unsuccessful candidate recounted to the Mutations.
Abdoulaye Gadjama explained that he saw many of his peers with fractures during the physical exercises.
"It is the second time that I am doing the recruitment, but this year was particularly difficult. I saw some faint, some lost their legs and others incurred different fractures. I personally saw about five dead bodies," the paper quoted him saying.
A military official supervising the recruitment admitted to the local newspaper that many of the candidates had illnesses which the tough physical exercise had exposed.