15 People Killed During Fatal Accident On Owerri-Aba Expressway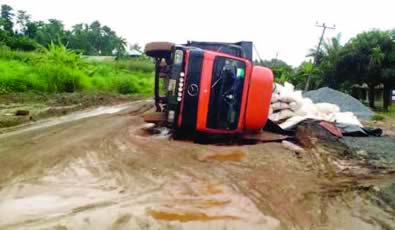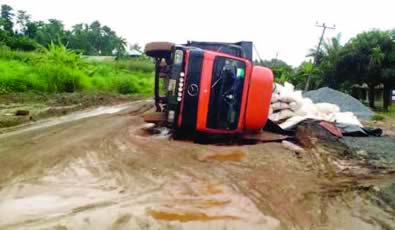 The bus, fully loaded with passengers, was reportedly on its way to Aba from Owerri when it had the fatal accident after Obibiezena Junction, very close to Shangrila Hotel in Owerri North Local Government Area of Imo State.
Sources said the driver of the bus, which belonged to Goodness and Mercy Motors Limited, was on high speed while trying to overtake the tanker driver at the Arrow Road before the accident occurred, killing 15 people on the spot.
The sources said while 15 passengers died immediately, three survived with grievous injuries and are currently in critical condition.
An eyewitness, Chigozie Iheanacho, said, "That spot is a death trap and should be expanded."
He blamed the bus driver for the tragedy, saying, "It was the fault of the bus driver."
Another eyewitness, Christian Madu, said overspeeding was the cause of the accident.
An aggrieved Madu said, "It was a very fatal accident. Drivers should always drive with caution. Overspeeding and careless overtaking are not good."
When our correspondent visited the accident scene, men and officers of the Nigeria Police Force were on a rescue mission.
As of the time of filing in this report, the state command of the Federal Road Safety Corps had yet to speak on the accident.