Police Report: How NYSC Killed Corp Member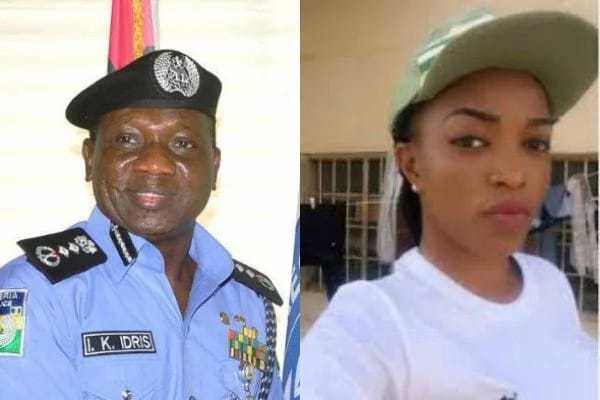 The Nigerian police have said that the National Youth Service Corps is complicit in the death of Ifeadapo Oladepo, the corps member who died in Kano state.
In its investigation report, the police said its report show that NYSC is responsible for Oladepo's death.
Oladepo, a first class graduate of Transport Management from the Ladoke Akintola University of technology Ogbomosho, died at the Kano state NYSC camp on November 29, 2016.
She was reportedly sick and denied access to good medical care by camp officials who said she was faking illness.
However, the police in its preliminary investigation said NYSC's failure to evacuate Oladepo to the nearest general hospital in the state resulted to her death.
A special investigating panel led by a retired assistant inspector general of police Ali Amodu said the late corps member was not properly diagnosed before she was given injections by doctors at the Kano state camp.
"Her situation had become unmanageable before she was brought to the General Hospital and that was why they couldn't manage her any longer.
"She was initially treated for malaria, but the fact is that she wasn't properly diagnosed. Instead of a proper diagnosis, they were treating her for malaria," sources told Punch.
It was also gathered that the investigating team, interrogated chief medical director of Kano General Hospital Gwarzo where Oladepo was confirmed dead as well as the corps doctor that first treated Oladepo.
"The report of the investigation is being finalized now, but from all indications, there is negligence on the part of the NYSC. They (officials) did not have an experienced doctor in the camp's clinic. It was a youth corps doctor who treated the girl, she was left in the care of a corps doctor.
"That shouldn't have been the case; an experienced doctor should have treated the girl, not a corps doctor.
"The girl was neglected. From all indications, if the girl had been moved on time to the General Hospital, it would have been a different story.
"They were trying to manage the girl by themselves and her condition deteriorated before they put her in the vehicle on a very bad road. The girl went through the roughest road of her life before she got to the General Hospital.
"The NYSC cannot absolve itself of blame in this case. All the files and reports were thoroughly analysed. It was a case of negligence and the panel established this."
However, Oladepo's father, Wale said the investigative panel members are yet to contact him on the matter.
Wale said: "Nobody has contacted me. That is what I can say. However, somebody called me and said he was a retired AIG. He called from Abuja and asked me some questions, but he dropped the call when I asked him if he would not come down to Osogbo to investigate the case.''