Friendly Match Between Nigerian And Egypt Cancelled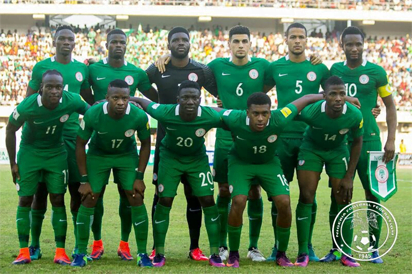 A proposed friendly match between the Super Eagles of Nigeria and the Egyptian National team has been cancelled due to  alleged disagreement with the Nigerian authorities on match expenses.
The Egyptian Football Association , it was gathered, are not willing to bear all the expenses for the game as was demanded by Nigeria and have even gone ahead to fix another game with Tunisia about the same time.
The friendly between Egypt and Nigeria was billed to be played on January 9 in Dubai to prepare the Pharaohs for the AFCON in Gabon.
It has now been revealed that the Egypt vs Nigeria clash may have fallen through because the Nigeria Football Federation (NFF) are demanding their Egyptian counterparts bear their entire expenses and also because the Super Eagles will not be at full strength for this match.
"It has not yet been officially confirmed but it is looking very likely that the friendly against Egypt in Dubai in January will no longer hold," a top official informed.
Reacting to the rumours yesterday, the NFF insisted that it is still committed to January date for the friendly match, stating that it has not been officially community by the Egypt FA.
"We have not received any message to that effect as at today (Sunday) from the Egypt FA. I don't know anything about that", stated the General Secretary, Mohammed Sanusi.