T.B Joshua Explains Why His Prophecy on America Changed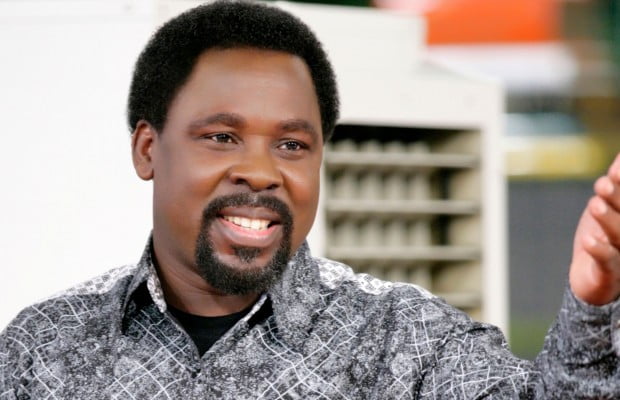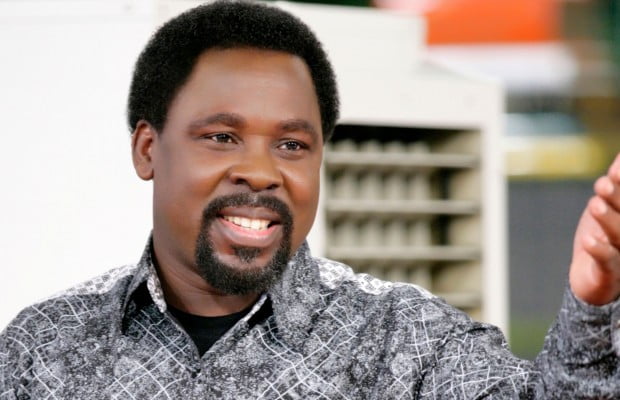 Controversial Nigerian Pastor and Head of the Synagogue Church of All Nations (SCOAN), Prophet T.B Joshua, has claimed that his prophecy on the US Presidential Election didn't come to fulfillment because Christians around the world prayed and "changed" it.
Joshua had predicted that a woman would emerge victorious.
However, in an incredible twist, Donald Trump defeated Hillary Clinton at the polls, to become the 45th president of America. Predictably, there was backlash and criticism over the 'failure' of his prohecy
However, in a 23-minute clip (the explanation starts at the 15th minute mark) on SCOAN's YouTube channel, Emmanuel TV, Joshua also read emails from Americans, thanking him for warning them through the prophecy.
The controversial man of God, then likened his prophecy to that of Jonah in the Bible, whose prophecy against Nineveh caused its inhabitants to go into a 40-day fast, which caused God to change his mind.
https://youtu.be/2OEyDEgzDSA