DSS Invasion: Identity Of The Person Who Allegedly Exposed Sunday Igboho Revealed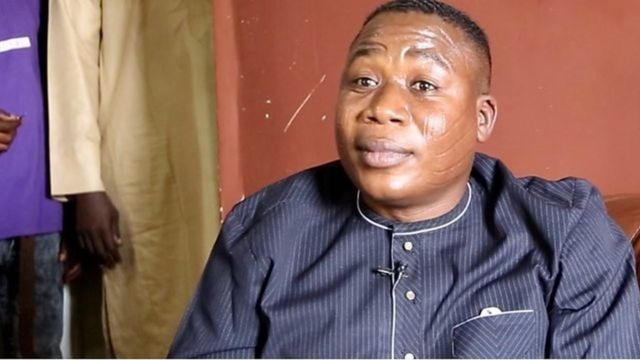 A former caretaker chairman of Ibarapa North Local Government Area, Omolewu Tunji Francis, in an audio tape of an unidentified official of the Department of State Services has been linked to the invasion of the residence of Yoruba Nation agitator, Sunday Igboho.
Recall that the secret police on July 1st stormed the residence of Igboho in Soka, Ibadan, killing two people and arresting twelve others.
The DSS alleged that arms and ammunition were recovered from his house, an allegation which has been denied by Igboho.
However, in a viral audio tape obtained by SaharaReporters, it was stated that Omolewu, also known as Janbele, led DSS to invade the residence of Igboho.
The male voice who spoke in the Yoruba language claimed that the secret police used someone close to Igboho to capture him.
The audio tape said, "We used his ribs to fight him (we used what is close to him). You know despite how mighty a person is, if something happens to their ribs (what is close to them), they will bend."
In another audio tape, it was disclosed that Omolewu worked with DSS officers on the invasion of Igboho.
The voice said, "The person that hinted the DSS on the in and out of Sunday Igboho is his close associate. He is a very trusted friend in his agitation and movement.
"He was the one that gave them (security agents) the time to attack his house. He told them Sunday Igboho was very powerful but they could storm his house at midnight.
"This person I'm talking about is called Janbele. He was the informant who told the DSS officers how to raid Sunday Igboho's house. If he wasn't responsible, let him come and deny it. He betrayed Igboho because of money."
Download NAIJA NEWS app: