Aisha Kicks Against President Buhari's Third Term In Office (Video)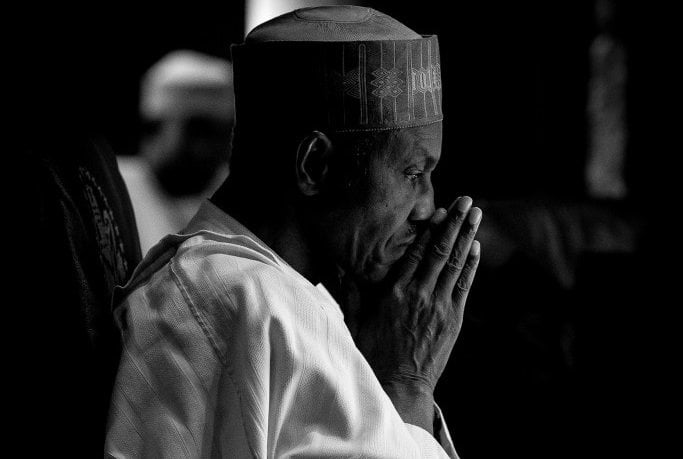 The co-convener of Bring Back Our Girls (BBOG) campaign, Aisha Yesufu, has kicked against President Muhammadu Buhari's third term in office as Nigeria's President.
Naija News reports that Mrs. Yesufu kicked against the President's third term in office in a two-minute, twenty seconds video published on the micro-blogging site, Twitter, on Sunday evening, November 24.
This online news platform understands that there had been reports that President Buhari who is currently serving his second term in office as Nigeria's President, is seeking a third term in office.
Reacting to the reports, President Buhari had said last week that seeking a third term in office would be a "mistake."
Citing the importance of the Nigerian constitution, the President maintained that he had sworn by the Holy book that he would respect the constitution and as such, would only serve two terms.
"I'm not going to make the mistake of attempting a third term," the president had said.
He had added that: "Beside the age, I swore by the holy book that I would go by the constitution and the constitution said two terms. I know that I'm in my last term and I can afford to be reckless because I'm not going to ask for anybody's vote."
Speaking on the possibility of the President seeking a third term in office, Mrs. Yesufu said Nigeria would rather "scatter" and a referendum conducted than for Buhari to get a third term in office.
In the video, the controversial social activist said: "Enough is enough of this nonsense that is going on in our dear nation.
"We will not longer sit down and keep quite and allow some charlatans from nowhere to  come and destroy this nation that has been together for over a 100 years."
"It is time for us to determine our future, for those of you that are afraid because you think you don't want to die, a third term will kill you in your house, right where you're hiding under your bed," the furious Aisha said.
Watch the video of Aisha kicking against President Buhari's third term below…
Third term for Buhari? I am actually fuming and foaming in the mouth! We cannot be enslaved in our Nation. Let's have a referendum first! pic.twitter.com/zzvIRlFzyH

— Aisha Yesufu (@AishaYesufu) November 24, 2019
Download NAIJA NEWS app: