NLC President,Ayuba Waba Ask Federal Government To Ignore IMF Recommendations On Fuel Subsidy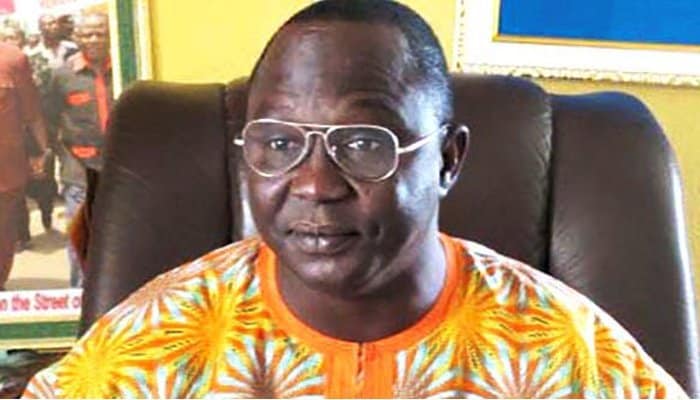 The Nigeria Labour Congress has called on the Federal Government to reject the call by the International Monetary Fund to remove fuel subsidy, saying such advice was synonymous with a hike in fuel price that would lead to more hardship for Nigerians.
Speaking during the inauguration of the local organising committee for the 6th African meeting of solidarity with Cuba in Abuja, President of the NLC, Ayuba Wabba , alleged that whenever the IMF spoke on Nigeria economy, its target was to devalue the naira, increase fuel price and making Nigeria adopt free trade policy that would affect local production negatively.
A rumor sparked off by fuel marketers last week, & fueled by the IMF & govt, concerning scrapping fuel subsidy, has led to nationwide hoarding by the usual suspects

All stations in Owo, Ondo state have been closed all day

This sort of behaviour is irresponsible from everyone https://t.co/YPUxDY9MCB

— Awe Onisokuso (@sarnchos) April 12, 2019
Naija news Understands that Wabba described fuel subsidy as a form of corruption and payment for the inefficiency of the nation in the oil industry, saying that the solution to it was to ensure that the four refineries in Nigeria were working.
He also called for the upgrading of the refineries to serve local demand. He noted that if properly managed, the refineries could serve the West African market and bring more income for Nigeria.
The NLC president said that Nigeria policy in the oil sector made the country dependent on oil importation,.
Wabba questioned the rationale behind the nation's sale of crude oil on the international market and returning to the same market to pay a high price to import fuel products instead of refining locally.
Let me Predict:

Buhari will remove Fuel Subsidy, petrol will jump to N300/litre. Nigerians will cry, Osinbajo/Tinubu will form intervention & convince PMB to partially reintroduce Subsidy. PMB will agree, Petrol drops to N180-200, Nigerians are happy!

We foolish like that.

— Mr Stanley Nwabia (@MrStanleyNwabia) April 12, 2019
Speaking on the meeting, which comes up between September 23 and 25, 2019, Wabba said Cuba faced international conspiracy and deserved support because the country has a high population of people with African roots.
Download NAIJA NEWS app: