400bn Misappropriation: APC Challenges PDP To Debate In Katsina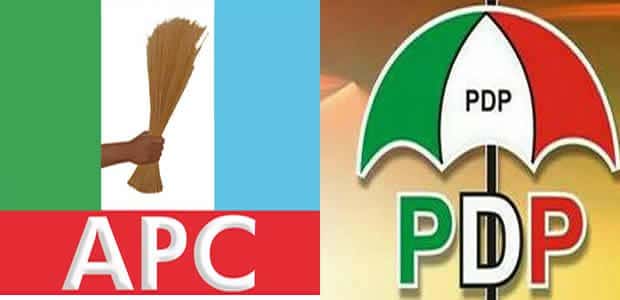 The ruling All Progressives Congress (APC) has dare the opposition Peoples Democratic Party (PDP) to a public debate regarding an alleged misappropriation of N400 billion by the Katsina State Government in the past 31 months.
Katsina State APC chairman, Alhaji Bala Musawa, made the confrontation call during a  a news conference, in Katsina, on Tuesday.
"The APC is 100 per cent ready to have a face to face debate with the PDP on the allegation of mismanaging N400 billion public funds.
"We are waiting for the PDP officials to fix the time for the debate, we are ready to tackle them either in the day or at night.
"We are calling on them to come up with documents to prove that the state government received N400 billion either from the Federal Government or any other source within 31 months."
Musawa added that the accusation was a gimmick to stop the current mass defection of PDP members to the APC in the state, as he listed some top PDP defectors.
"The allegation came because the state PDP Chairman, Alhaji Salisu Maigari, was disturbed that several of his top members have decamped to the ruling APC.
"The former Speaker of the state House of Assembly, Alhaji Yau Gwajo-Gwajo, and his followers as well as his deputy, Alhaji Bilya Rimi, have all left for the APC.
 "A top PDP member, Sen. Ibrahim Ida, has also decamped to APC and a former Commissioner of Agriculture under Gov. Shehu Shema has also decamped to APC.
"Several PDP members have joined the APC and this is the reason for making the allegations because the chairman is left with no one to continue to grumble to over non-performance."
What do you think? Drop your comment