Atiku Declares PDP As His Home After Visiting The Party's National Secretariat
-Atiku Abubakar visits PDP national secretariat in Abuja where he held a closed door meeting with the leadership of the party.
-He also stated no party has been able to meet up with the achievement of the PDP while it was in power at the central government.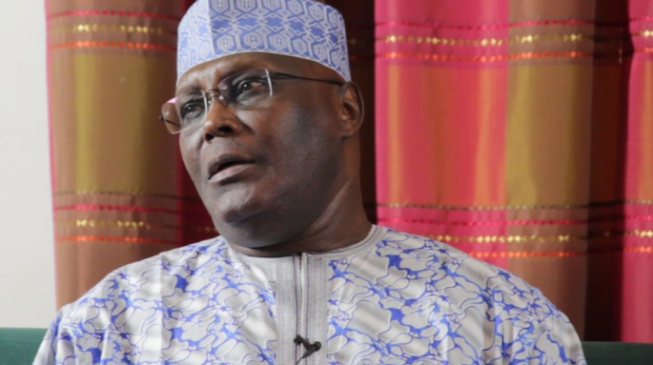 Atiku pays courtesy call on PDP national leadership.
Former vice president Atiku Abubakar, has described his return to the Peoples Democratic Party as a return to his home.
Atiku made the declaration when he visited the PDP National Secretariat, Wadata House, in Abuja.
He also promised to ensure other members who had left the party at various times, returned to the PDP.
Atiku was received upon arrival by members of the party's national caretaker committee, led by its chairman, Ahmed Makarfi, after which he proceeded into a closed door meeting with the party leadership.
Addressing newsmen after the private meeting held with the leadership of the party, Atiku said he was at the secretariat to pay courtesy call to the national leadership.
"Many people have read in the media that I have returned home. This is the home."
"I can bet you, the records we achieved so far in governance, no government has yet even done 50 percent of what we have achieved in government, not to talk of equalling our performance in government,"Atiku said.
"This party is the only party in this country. Let me pay tribute to the past leadership of this great party, where ever they may be and to call upon them to please, return home as I have done. It is only by returning home that we will build a stronger, more united party that can, again, return to government and continue to deliver the dividends of democracy."
What do you think? Drop your comment