Uche Secondus Describes Himself As Most Qualified For PDP National Chairman
-Uche Secondus promises to forge ahead with ambition to become national chairman of the PDP.
-He opined he has the qualification, knowledge and experience to lead the PDP to election victory come 2019.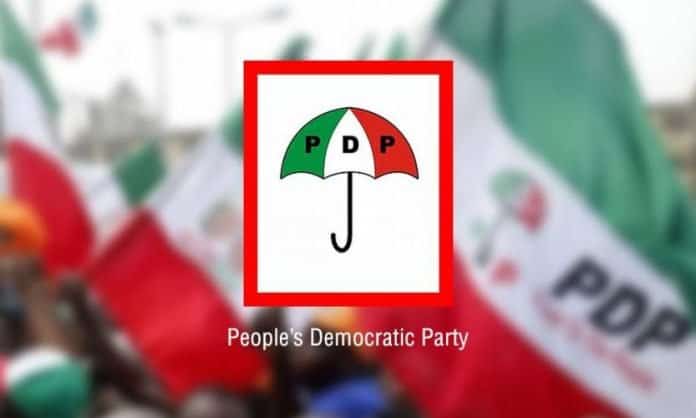 Other PDP national chairmanship aspirants allegedly gather against Secondus.
One of the national chairmanship aspirants of the Peoples Democratic Party, (PDP), for the December national convention, Prince Uche Secondus, has described himself as the most qualified for the post of national chairman in the party.
Secondus also submitted that he is aware of plans by other opponents to gang up against him but he is not afraid.
A statement signed by Bisi Ezekiel, an official from his media office called other opponents to display their credentials which makes them fit for the position.
"We have passed through political hell in the hands of the opposition. We are not scared of them. We are ready to lead our party to victory. How many of my colleagues aspirants can lay claim to our records and courage in the face of political persecution?
"In 2019, the race is for the compassionately tough as the ruling party will go after our party. We need a leader of my records and background for total victory. We are not lily livered politicians. We have faced political fire and we have survived. They attack us because they know we are the leading contenders and I challenge them to compare their records with my own", the statement said.
The statement accused other aspirants of running a campaign of falsehood and character assassination, insisting that with a solid home base and regional support, "lI have the credential and the antecedents to take our party to Aso Rock.
''My accusers are scared of me and party delegates know why they are. They attack me severally because they don't have my records. I have been the chairman before and I know what it takes to reposition the party.''
"We are not worried about the gang up as we have reached out to all delegates. They know my capacity, they know my plans and they know we are the winning camp. We premise our campaign on merit, not ethnicity and religious sentiments", the statement noted.
The statement affirmed that "PDP needs leaders who have taken and are still willing to take political bullet for the party; leaders who have refused to be intimidated and are still tackling intimidation from oppressive federal officials; and leaders who have sworn to symbolically die for the party to make it regain power come 2019.
"Who is more qualified to lead the opposition to the next electoral battle than a graduate of a political war front with winning records? For the PDP to make it to power, leaders who have faced and survived baptism of political fire must lead it. To most delegates, winning and returning to power in 2019 is the focus and they are in for a leader with the courage and the tenacious determination for victory", the statement concluded.
What do you think? Drop your comment