Senate appeals Ali Ndume's reinstatement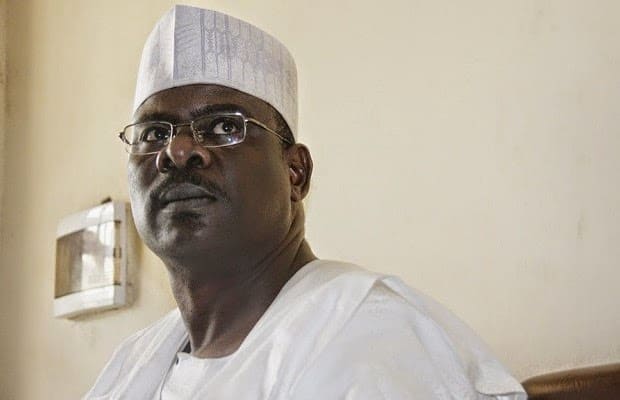 Nigerian Senate appeals the reinstatement of Senator Ali Ndume.
The Senate has today, Monday, filed an appeal against the judgment of the Federal High Court which ordered the upper legislative chamber to reinstate Senator Ali Ndume.
Recall that Justice Babatunde Quadri in his judgment, had on Friday, November 10, 2017, dismissed Ndume's suspension as unconstitutional.
The judge consequently ruled that Ndume be allowed to resume his duties in the senate as a senator.
However, in a statement by its chief counsel, Mike Ozekhome (SAN) on Sunday, November 12, 2017, the Senate opposed the said judgement.
The statement reads:
"For the records, the Senate had challenged the jurisdiction of the Federal High Court to entertain the matter on several grounds, portions of which are outlined hereunder for the purpose of emphasis, as follows:
READ ALSO: Breaking News: Senator Ndume Wins Case Against His Illegal Suspension
That the Plaintiff wrongly joined several causes of action in his Originating Summons.
That an action for the enforcement of fundamental rights to fair hearing can only be brought against a court or a tribunal, established by law as held by the Supreme Court in several current cases, and not against Committee of a legislative body.
That by the provisions of sections 3 and 30 of the Legislative Houses (Powers and Privileges) Act, the trial court lacked requisite jurisdiction to hear the suit of the Plaintiff.
"The Senate's argument was supported by various and current decisions of the apex court. The Senate of the Federal Republic of Nigeria which has the strong conviction that the decision of the trial court will be overturned by the Court of Appeal, has accordingly instructed the law firm of Mike Ozekhome's Chambers, to file an appeal against the judgment immediately.
"The notice of appeal is ready and would be filed unfailingly by Monday morning. An application for a stay of execution of the orders of the court will also be filed same time."
Naija News recalls that upper chamber had on March 30, suspended Ndume, who was former Majority Leader for 90 legislative days for not "conducting due diligence" before filing a petition against the Senate President, Bukola Saraki  and Dino Melaye.
| | | |
| --- | --- | --- |
| Currency | Interbank Rate | Parallel Rate |
| USD | ₦306 | ₦363 |
| GBP | ₦414 | ₦485 |
| EUR | ₦367 | ₦430 |
Updated on  January 8, 2018 at 8:55 am