I'd rather loose my job than support corruption – Sagay
-I will never support any corrupt politician, Prof. Sagay declares.
-He also accused the APC leadership of harbouring some corrupt politicians within its fold.
-The lawyer further said he is only answerable to President Buhari and not the APC.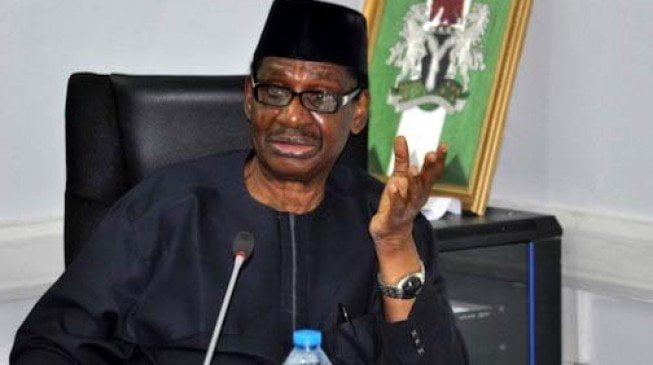 Professor Itse Sagay who heads the Presidential Advisory Committee Against Corruption, (PACAC), has declared he would rather loose his job than support any politician's corrupt tendencies.
In an interview with Independent, the lawyer also claims he accepted President Buhari's appointment in order to serve the country and not because of any monetary gain that may accrue to him personally.
Sagay and the leadership of the APC have been trading words over his allegation that the party leadership was allowing some corrupt politicians within its fold.
He explained further that the John Odigie-Oyegun-led APC leadership is not comfortable with his utterances and actions because they felt threatened whenever he attacks corrupt politicians.
He said, "I have responded to all these allegations by saying I am not a 'come and chop' politician. So, they cannot say I was done any particular service by being appointed to this position or to say I was brought out of obscurity into prominence.
"I accepted this position from President Buhari, a man I have tremendous respect for because I wish to serve, not because I have anything to gain. So, for anyone to say that the party, APC, got me there is totally wrong and pure rubbish. The party never got me there. The party was not in any way involved in my appointment.
"It was the president who directly appointed me. That was why I told the APC leadership led by John Odigie-Oyegun that I am not a 'come and chop' politician like them. So, the question of losing a position can never arise in my life.
READ ALSO: Buhari's appointee, Sagay turns to APC attack dog- Odumakin
"They are not happy with what I am saying or doing because they are very cozy with the corrupt members. They are encouraging them, aligning with them and enjoying a close relationship with them and they are pretending as if they don't know that those people have done anything or they are a danger to the future of the party.
"That is why they are offended because definitely when I attacked those who are corrupt who the APC leadership is encouraging through their attitude, then indirectly, I am attacking them."
What do you think? Drop your comment