Naked Biafra Women Protest Against Soldiers In Aba
In what could be termed as a repeat of the historic Aba women riot, some women members of the Indigenous People of Biafra e stripped half-naked after soldiers tried to disrupt their meeting in Abia State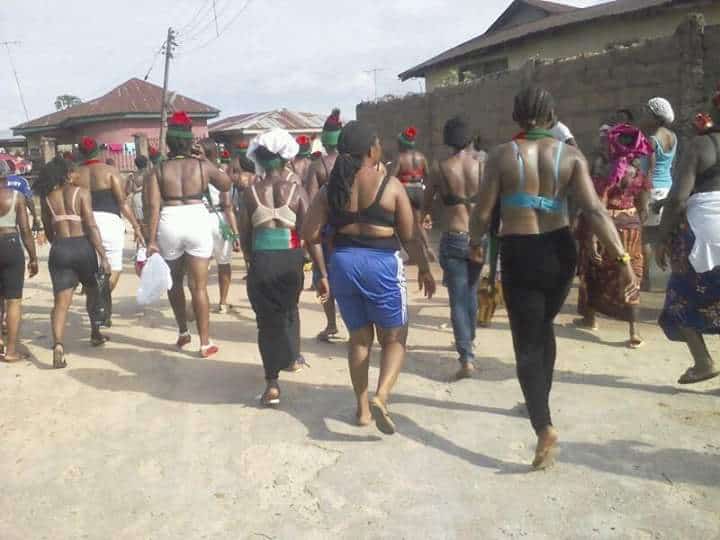 Naija News learnt that the protest started after some Nigerian soldiers tried to disrupt the ongoing conference of Indigenous People of Biafra (IPOB) women in Abiriba area of the state.
The angry women who couldn't take the harassment from the soldiers put up a strong resistance by stripping off their clothes and walking about the street n*ked as they said their right to peaceful assembly as enshrined in the Nigerian constitution was being denied by the government.
THANKS FOR READING, SHARE WITH YOUR FRIENDS!
---
---
What do you think? Please drop your comment!
---
---