Forbes Names Dangote As One Of The Most Powerful People In The World
-Dangote listed as one of the most powerful people in the World.
-This is according to a 74-man list revealed by Forbes.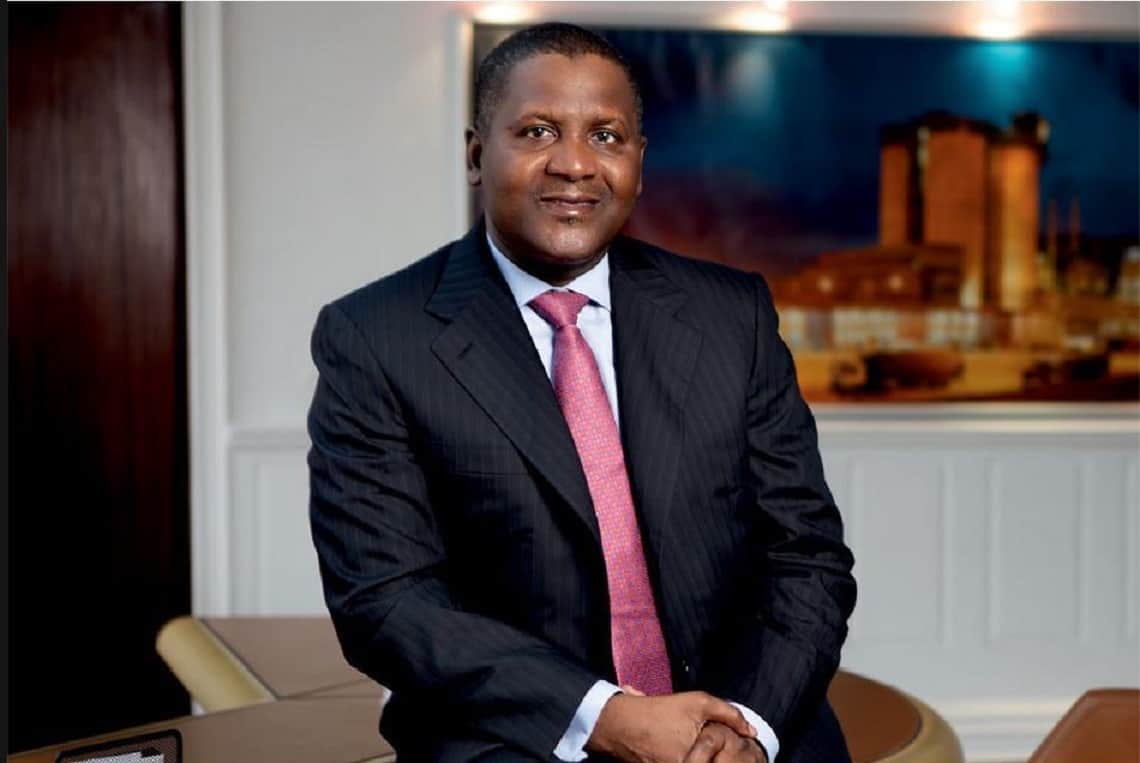 Dangote is World's 68th most powerful person.
Aliko Dangote has been named as one of the most powerful persons in the world by Forbes magazine.
The Nigerian, and Africa's richest man, Dangote is the only African named on the list.
He occupies 68th position on the list.
The top three positions are occupied by Russian President, Vladimir Putin, United States President, Donald Trump and  German Chancellor, Angela Merkel.
See the full list below
1. Vladimir Putin
2 Donald Trump
3 Angela Merkel
4 Xi Jinping
5 Pope Francis
6 Janet Yellen
7 Bill GatesBill & Melinda Gates
8 Larry Page
9 Narendra Modi
10 Mark Zuckerberg
11 Mario Draghi
12 Li Keqiang
13 Theresa May
14 Jeff Bezos
15 Warren Buffett
16 Salman bin Abdulaziz Al
17 Carlos Slim Helu
18 Ali Hoseini
19 Jamie Dimon
20 Benjamin Netanyahu
21 Elon Musk
22 Jeffrey Immelt
23 Francois Hollande
24 Rex Tillerson
25 Christine Lagarde
26 Lloyd Blankfein
27 Doug McMillon
28 Jack MaAlibaba
29 Akio Toyoda
30 Sergey Brin
31 Charles KochKoch
32 Tim Cook
33 Li Ka-shingCK
34 Larry Fink
35 Rupert Murdoch
36 Antonio Guterres
37 Shinzo Abe
39 Khalifa bin Zayed
40 Jay Y. Lee
41 Ding Xuedong
42 Jim Yong Kim
43 Kim Jong-un
44 Abdel el-Sisi
45 Ma Huateng
46 Michael Dell
47 Haruhiko Kuroda
48 Barack Obama
49 Khalid Al-Falih
50 John Roberts
51 Satya Nadella
52 Stephen Schwarzman
53 Masayoshi Son
54 Enrique Pena
55 Michael Bloomberg
56 Recep Erdogan
57 Abu Bakr al-Baghdadi
58 Alisher Usmanov
59 Wang Jianlin
60 Robin Li
61 Ginni Rometty
62 Mary Barra
63 Bashar al
64 Travis Kalanick
65 Carl IcahnIcahn
66 Justin Trudeau
67 Bob Iger
68 Aliko Dangote
69 Mike Pence
70 Rodrigo Duterte
71 Ayman al-Zawahiri
72 Sheldon Adelson
73 Peter Thiel
74 Chuck Schumer
What do you think? Drop your comment