Goverment cannot provide all infrastructural needs in Nigeria – Osinbajo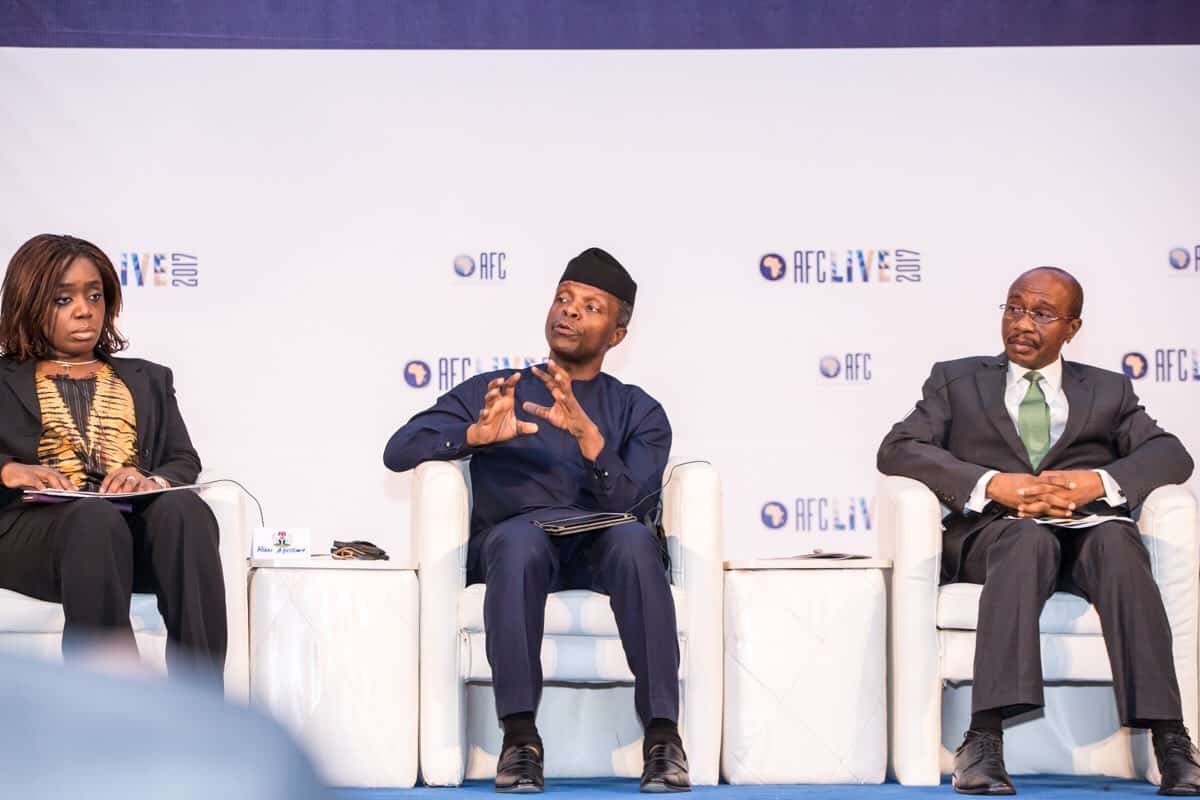 Acting President Yemi Osinbajo, says government cannot fund all infrastructure needs, without the assistance of the private sector. 
Speaking at the 10th anniversary of the African Finance Corporation (AFC), Osinbajo said the sovereign risk environment in Africa is changing quickly, and governments can no longer be the largest contributor to infrastructure.
"There is no question at all that all of what is required, all of what we need will not be provided just by government, government cannot finance the huge infrastructure needs of most countries," Osinbajo said.
"As a matter of fact, without the private sector, it is completely impossible for government to finance all the infrastructure needs.
"Take Nigeria for example, all our refineries put together at the moment does not produce 600, 000 barrels of oil, we don't refine 600, 000 barrels of oil but one single private sector investor is building one single line of 650, 000 barrels.
"So there is no question at all that government cannot match the power of the private sector and the resources that the private sector can put together."
He went on to say "it is the AFC that can bring the private sector and public sector together to deliver on the kind of infrastructure need that our country requires".
He agreed that goverment should allow market forces to dictate the economy
"One thing is certain and I think that we have all agreed, and that is market will determine practically everything and we have all agreed how, it is market that must determine.
"It cannot be any form of central planning, of course government will interfere, but I think all of us have agreed today that we must ensure that market determines all things; it is the markets that has led to the mobile technology boom.
"The fact that we allowed the private sector to take the lead and we created the regulatory environment that made it possible, is why today in, Africa 750 million Africans have access to phones."
THANKS FOR READING, SHARE WITH YOUR FRIENDS!
---
---
What do you think? Please drop your comment!
---
---