You Lack The Constitutive Capacity To Understand Tinubu's Activities – APC Slams Atiku's Aide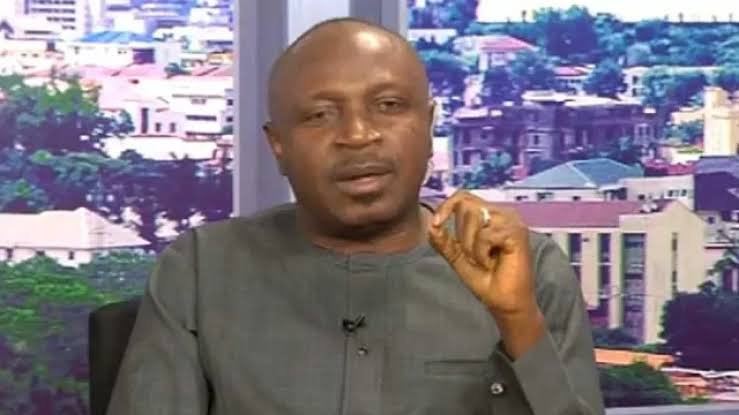 The All Progressives Congress (APC) has claimed that Phrank Shaibu, the media aide to the presidential candidate of the Peoples Democratic Party (PDP) in the 2023 general election, Atiku Abubakar was traumatised by his principal's serial electoral failure.
APC's claim is coming in the wake of Shaibu's statement which described a series of lies President Bola Tinubu's government told the Nigerian people since its inauguration on May 29.
Also, Shaibu in a different engagement dared the APC-led federal government to publish the landing cost of petrol as well as the pricing template being used by the government to keep the cost of petrol at less than N640 per litre.
Reacting to Shaibu's accusations APC's National Publicity Secretary, Felix Morka stated that Shaibu does not have the constitutive capacity to understand the issues and the interplay of statecraft and economic management initiatives
Morka said, "In his pathological and cynical flippancy, Atiku's aide delved into matters he clearly does not understand or lacks the constitutive capacity to understand as a result of post electoral traumatic stress disorder arising from his boss' serial electoral failure.
"Unsurprisingly, Shaibu's only 'evidence' for such an arrant conclusion is that President Bola Ahmed Tinubu has appointed more media aides than economic and security advisers, conveniently glossing over the fact that Mr. President was swift in rejigging the security architecture and repositioning the Armed Forces for optimal performance in defence of lives and property."
Morka maintained, "That Shaibu described as 'lies' the administration's courageous decisions to remove fuel subsidy, harmonise the foreign exchange regimes, and sign into law the Students' Loan Act, only buttresses his poor understanding of economic development and governance.
"That the fine details of these visionary and people-centred policies are still being worked out and have yet to run their due course cannot and do not negate their valid objectives and potential transformative impact."
---
---
© 2023 Naija News, a division of Polance Media Inc.