Save Members Of Our Party From Disgrace, Unveil Your Result To Atiku – APC Chieftain, Eze Begs Tinubu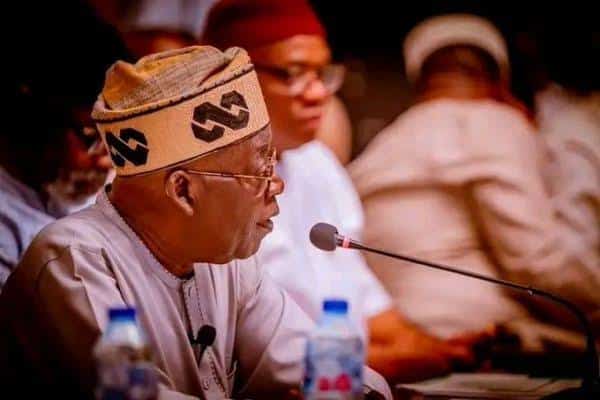 The erstwhile National Publicity Secretary of the defunct New Peoples Democratic Party (nPDP) and chieftain of the All Progressives Congress (APC) in Rivers State, Eze Chukwuemeka Eze has reacted to President Bola Tinubu's move to stop Chicago State University (CSU) from releasing his academic records to the presidential candidate of the Peoples Democratic Party (PDP), Atiku Abubakar.
Naija News recalls that the President had asked the US District Court for the Northern District of Illinois in Chicago to permit the university to release only his certificate to  Atiku and block the school from revealing any other information about the person who owns the certificate, especially their gender and any records of where they went to school, among other things.
Reacting to the development, Eze urged Tinubu to free himself of impending global infamy and save members of APC from disgrace and shame by allowing the seamless unveiling of his academic record as ordered by the court.
Speaking via a statement, Eze said Tinubu had relied on the protective cloak of privacy rights, which extend to academic records, to frustrate any investigation into his alleged claim of having graduated from CSU but the court had ruled in Atiku's favour.
He said, "Atiku is fighting a just cause and by the expose of his doggedness, the lapses in our electoral laws and institutions pertaining to verification of documents put forward by seekers of public offices have been brought to the fore and should be addressed by the framers of laws."
He claimed that some public officeholders were consummate forgers of academic records parading certificates they do not hold.
The APC chieftain said if Tinubu was clean with the CSU academic records he paraded over the years and which he presented on oath to INEC, what then was he trying to hide from Nigerians?
"If the certificate from CSU is authentic, why strive so hard and spend so much to frustrate efforts to reveal it to an interested party- Atiku Abubakar, who has a pending appeal challenging his declaration by the electoral umpire as winner of the 2023 presidential poll?" he added.
---
---
© 2023 Naija News, a division of Polance Media Inc.