Wike Gets Support Of Northeast Elders To Restore Abuja Master Plan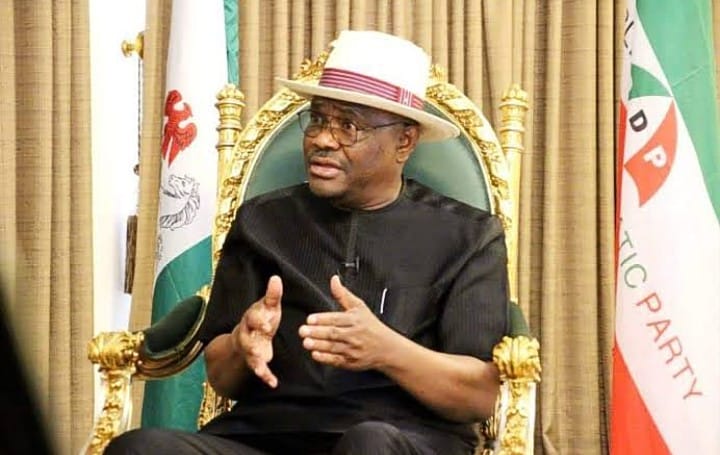 The Minister of the Federal Capital Territory (FCT), Nyesom Wike has been urged not to look back in the task of ensuring the Abuja master plan is followed and the city is restored.
A group of northern elders known as the North-East Consolidated Peoples Forum (NECF) expressed their support for Wike in the quest to restore the lost glory of the FCT, saying the master plan had been bastardized.
Naija News recalls since assuming office as the FCT Minister, Wike has ruffled a few feathers with his order which has led to the revocation of some Abuja lands belonging to several high-profile individuals, organizations, companies, and government agencies.'
But the NECF in a statement made available to newsmen yesterday after its meeting in Abuja commended the proactiveness of Wike and voiced their backing for his actions.
According to them, the efforts of the Minister are towards making Abuja safer for residents and are also in the interest of justice, peace, equity, and unity in a democratic Nigeria.
The group through its spokesperson, Alhaji Mohammed Abba Liman said the "unbridled and unfortunate bastardization of the Master Plan of the Federal Capital Territory (FCT) Abuja over the years, has equally given birth to serious security concerns.
"However, we have noticed seriousness and proactiveness in the present Federal Capital Territory administration under the leadership of the Honourable Minister, Chief Nyesom Wike, who has received full support of President Bola Ahmed Tinubu.
"Therefore, we are willing and ready to partner with the Federal Capital Territory administration under his leadership towards making the FCT safer and more conducive for all residents and visitors."
The group expressed confidence in the ability of Wike as a rugged and passionate man to revive the Abuja master plan and bring about massive infrastructural development just as he did during his tenure as the Governor of Rivers State. They urged him to surpass what Mallam Nasir El-Rufai did in Abuja during his tenure.
"Right now, there is a significant improvement in terms of restoration of Abuja master plan; improvement of social decency, security situation, as well as revival of projects abandoned by contractors.
"We know and believe in Nyesom Wike as a rugged and passionate man. We also know what he achieved in Port Harcourt and Rivers State as a whole in terms of massive infrastructural development among other legacy projects," Liman added.
He said it is based on this and the need to support the administration of President Bola Tinubu that they decided to support the laudable efforts.
"However, seeing the impacts of the brilliant socioeconomic reforms of the Tinubu administration, especially in the FCT under the leadership of Wike, we have decided to support the FCT administration towards a sustainable development of the FCT in line with the master plan," he said.
---
---
© 2023 Naija News, a division of Polance Media Inc.