Naira To Dollar Black Market Rate Today 21st September 2023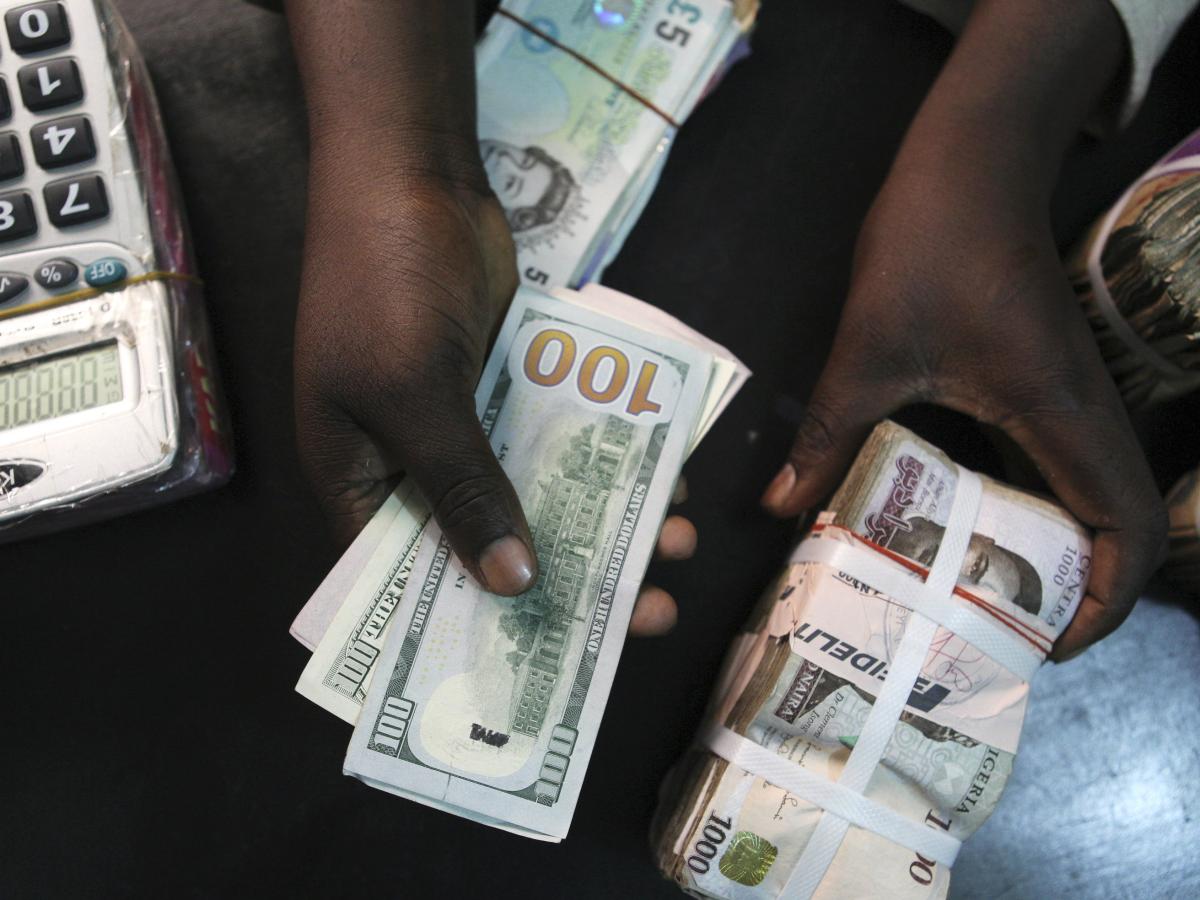 What is the Dollar to Naira Exchange rate at the black market also known as the parallel market (Aboki fx)? See the black market Dollar to Naira exchange rate for 20th September below. You can swap your dollar for Naira at these rates.
How much is a dollar to naira today in the black market?
Dollar to naira exchange rate today black market (Aboki dollar rate):
The exchange rate for a dollar to naira at Lagos Parallel Market (Black Market) players buy a dollar for N965 and sell at N970 on Wednesday, 20th September 2023, according to sources at Bureau De Change (BDC).
Please note that the Central Bank of Nigeria (CBN) does not recognize the parallel market (black market), as it has directed individuals who want to engage in Forex to approach their respective banks.
Dollar to Naira Black Market Rate Today
| | |
| --- | --- |
| Dollar to Naira (USD to NGN) | Black Market Exchange Rate Today |
| Buying Rate | N965 |
| Selling Rate | N970 |
Please note that the rates you buy or sell forex may be different from what is captured in this article because prices vary.
The Federal Government of Nigeria is currently servicing one hundred and eight World Bank loans worth $14.12 billion.
According to Punch, the oldest loan being serviced was approved as far back as 1989 under Gen. Ibrahim Babangida, while the most recent loan being serviced was approved in 2018 under the former president, Muhammadu Buhari.
The oldest loan is the $100.9m Multistate Agricultural Development Project (03), which was approved to support the implementation of the state-wide Agricultural Development Projects, to increase food/crop production and the income of small farmers.
According to the platform, although the principal amount for the project was placed at $100.9m, a total of $106.7m was disbursed.
Loans approved in 2018 were being serviced, disbursing funds, as they were categorized under 'Disbursing & Repaying'.
---
---
© 2023 Naija News, a division of Polance Media Inc.