Lopsided Appointments: Ex-Minority Leader, Bewaji Makes Case For Tinubu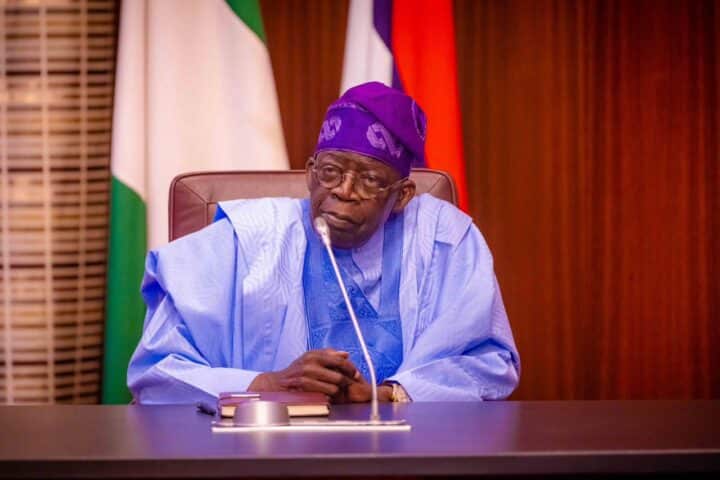 Contrary to criticism from certain quarters that President Bola Tinubu's appointments were lopsided, a former House of Representatives Minority Leader, Dr. Wunmi Bewaji, has made a case for the president.
According to her, President Tinubu's appointments are not lopsided at all, because some appointments are personal aides, and that would naturally go to persons who have worked hard with him before assuming the position of president.
Bewaji, as gathered by Naija News, said in fairness, there are no lopsided appointments as insinuated by some quarters, while citing appointments of service chiefs and ministers.
The former House of Rep minority leader recalled that people in this quarter have soon forgotten that in the time of the former president, Goodluck Jonathan, the entire South West had no substantive minister.
Her reaction was against the backdrop of criticisms that Tinubu's appointment was concentrated in Yoruba land.
Bewaji told Daily Trust in an interview that "People who are saying Tinubu's appointments are lopsided have forgotten that during Jonathan's era, the entire South West had no substantive minister.
"All the ministers in the South West during the Jonathan era were ministers of state. People have forgotten that, and I don't even see any lopsidedness here. If you look at service chiefs, it is fairly balanced, if you look at ministers, it is balanced.
"There are some appointments which have to do with personal staff, like personal assistants and stuff like that. These are people who might have been with you overtime even before you entered into office."
---
---
© 2023 Naija News, a division of Polance Media Inc.