Full List Of Police Officers To Investigate Mohbad's Death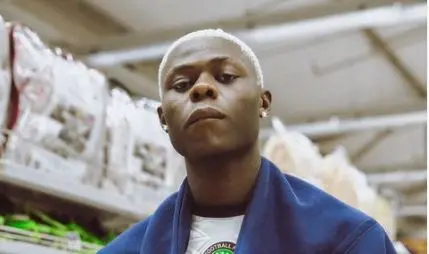 The Lagos State Police Command on Monday inaugurated a 13-man investigative panel to probe the mysteries surrounding the death of Mohbad.
Naija News had earlier reported that the panel was constituted to unravel the case and give an interim report in two weeks.
The command in a statement released on Monday wrote, "Following the death of one Ileri Oluwa Oladimeji AKA Mohbad. 'M' Aged 27 which occurred in the month of September 12th 2023, and in the overriding public interest, the Command has set up a special investigative team to unravel the circumstances surrounding the death of the victim, identify witnesses, culprits if any and any person that will be helpful to the investigative process and deploy processes and other technological tools to aid the investigative course in line with the relevant provisions of the Nigeria."
The panel is to carry out a discreet investigation which covers exhumation, autopsy/toxicology/histology, scene visit, hospital/medical report, and records of suspects/witnesses statements.
The team members are stated below:
1. DET. ACP SAHEED KASSIM – Head
2. DET. CSP CRIS ONYEISI
3. DET. SP MASTA ALH. BUNU
4. DET. SP IBRAHIM A. YUSUF
5. DET. DSP AHMED ABDULLAHI
6. DET. ASP ODERINDE GALFAR
7. DET. ASP ALABI BOLANLE
8. DET. ASP MOHAMMED YUSU
9. DET. INSPR. ADESIDA ADEFISAYO
10.DET. INSPR. AMEH MICHAEL
10.DET. INSPR. OISA ROSELINE
12.DET. INSPR. MAYOWA OWOEYE
13.DET. INSPR. BABATUNDE VICTOR
LEGAL TEAM
1. SP CARDOSO YETUNDE ESQ – OC Legal
2. DSP UMAR BELLO ESQ – Legal Officer
3. ASP AUGUSTINE NWABUISI ESQ – Legal Officer
FORENSIC TEAM
1 DET. CSP AYITU AKPAMA – Team Leader
2 DET. INSPR ELIZABETH OLOKODE – Member
3 DET. INSPR QUEEN AGOFURE – Member