Why Atiku Cannot Do What Jonathan Did In 2015 – Umar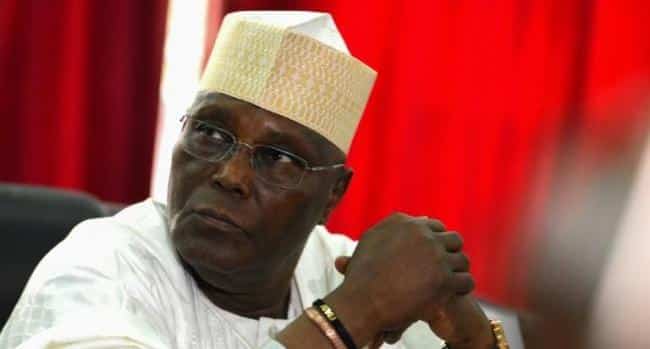 A former spokesperson of the Peoples Democratic Party (PDP), Sani Umar, has said Atiku Abubakar would have done what ex-president Goodluck Jonathan did in 2015 if the Independent National Electoral Commission (INEC) had not made grievous errors while declaring the winner of the presidential election.
Naija News recalls that during the 2015 election, Jonathan had called Muhammadu Buhari and conceded defeat.
In an interview with Daily Independent, Umar insisted that Atiku cannot congratulate President Bola Tinubu and concede defeat because INEC did not do the right thing.
He argued that the PDP was forced to seek redress in court because the nation's electoral body was biased.
According to him, "Our contention is not about what INEC declared. If we are satisfied with what INEC declared, then there would be no need for us to go to court. We are convinced that INEC didn't do the right thing. In its declaration it made grievous errors and these grievous errors are what we want to determine. Ordinarily, we would have done Jonathan's option. We would say, "Winner we congratulate you" In this situation when the umpire is already biased, is not impartial, then you are forced to go to court to seek redress.
"In that case whether you say, you are number one, number two or number three, in our estimation, the reason we have gone to court is to say, "you have not made that position, which is why in our argument, and when the honourable justices were arguing that the only way you can prove substantial non-compliance is at the polling units. That is why we want to prove over voting. In the case of Ekiti State we complained that the total number of accredited voters in Ekiti State was 300,000, now Bola Tinubu scored 200,000 votes, Atiku scored 100,000 votes, Labour Party scored 11,000 votes, and Accord Party scored 3,000 votes."