Video Of Over 40 'Stolen' Exotic Vehicles Recovered From Matawalle's Home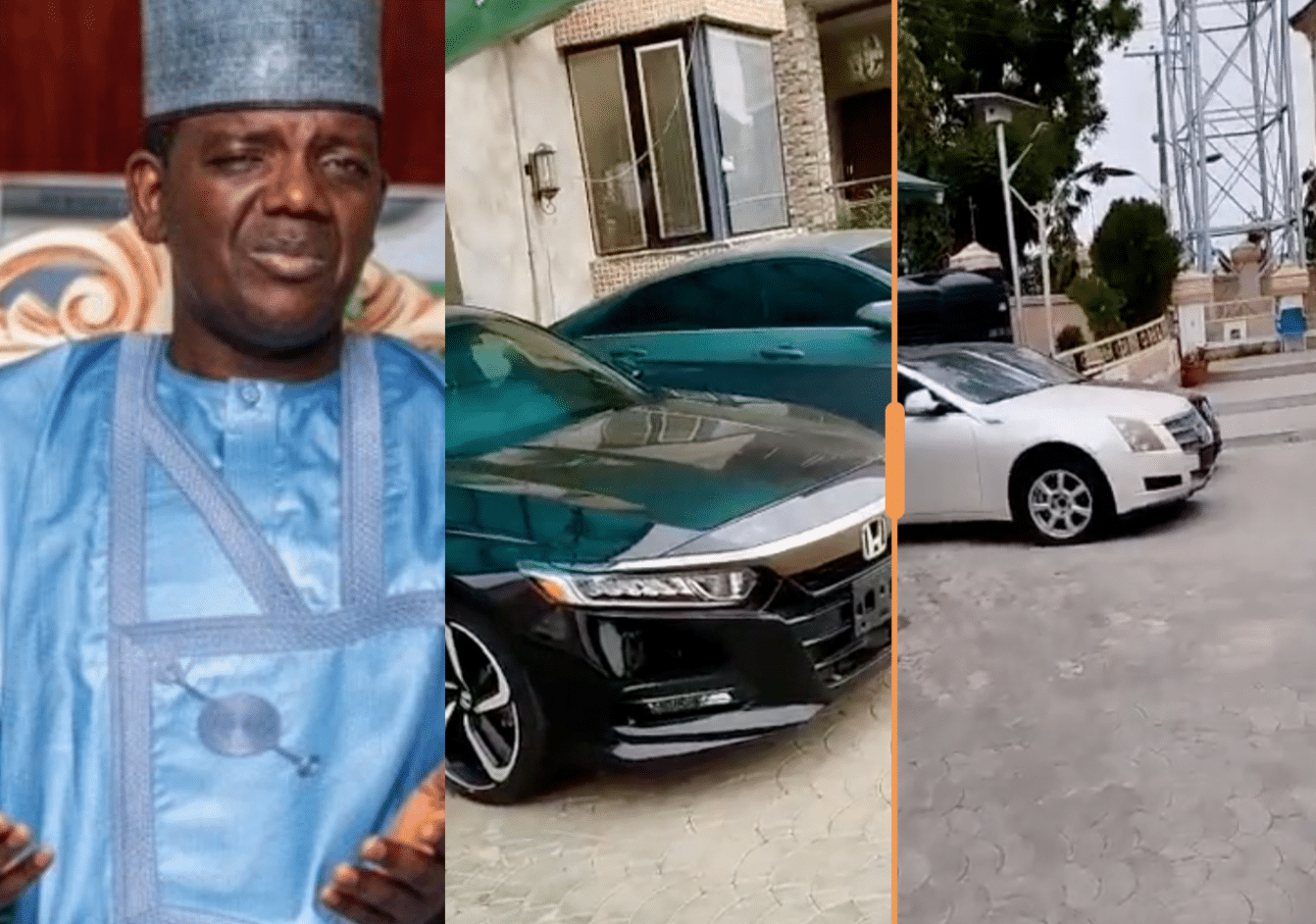 A video showing the over forty vehicles belonging to the government recovered from the home of the immediate past governor of the state, Bello Matawalle by the Nigerian police force has surfaced on social media.
Naija News reported earlier that operatives of the Nigeria Police Force and Department of State Services (DSS), stormed Matawalle's residence on Friday morning after  Governor Dauda Lawal's led government had accused the past administration of looting government properties.
Following the allegations, security operatives invaded the Gusau residence of the former governor, recovering government properties that were taken, particularly cars.
Video of the recovered vehicles below;
Over 40 Stolen Gov't Vehicles Were Recovered From Matawalle
Giving clarification, however, in a statement made available to newsmen on Friday evening, Senior Special Assistant (Media and Publicity) to the Zamfara Governor, Suleiman Idris, said the government's stolen properties were recovered during the operation.
He said: "The Zamfara State Government has cleared the air on the operation of the Nigeria Police Force that led to the recovery of vehicles looted by the former State Governor, Bello Mohammaed Matawalle."
"In the early hours of Friday, The Nigeria Police Force stormed the residence of the former Governor, where over 40 vehicles were impounded.
"The Police acted on a court order and a search warrant was obtained for the operation. Recall that the Zamfara State Government communicated officially to former Governor Bello Matawalle and his Deputy to return all the missing vehicles within five (5) working days.