'See What You Have Become, Begging All Over Aso Rock' – Momodu Knocks Wike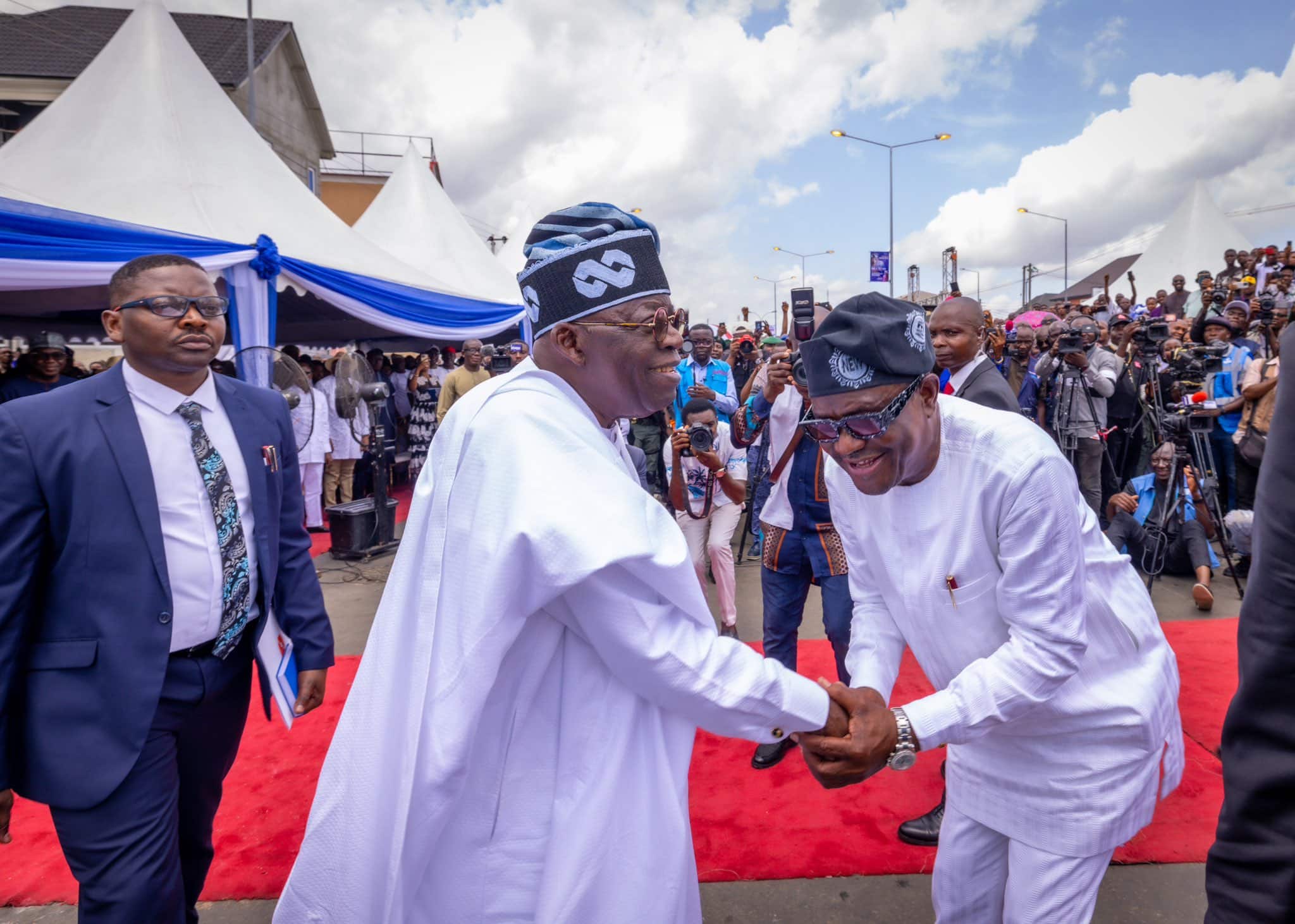 The Director of Strategic Communications of the Peoples Democratic Party Presidential Campaign Council, Dele Momodu has written an open letter to the former governor of Rivers State, Nyesom Wike.
Naija News reports that the veteran journalist issued a statement on Saturday, titled "My Kobo advice to Governor Nyesom Wike" hours after defunct aggrieved Governors of the Peoples Democratic Party, popularly known as G5 Governors, arrived at the Presidential Villa, Abuja for a closed-door meeting with President Bola Tinubu.
The group is made up of Oyo Governor Seyi Makinde; former Governors Nyesom Wike (Rivers); Okezie Ikpeazu (Abia); Ifeanyi Ugwuwanyi (Enugu) and Samuel Ortom (Benue).
Speaking two days after the meeting, Momodu slammed the Wike for harboring for too long, an 'excessive and perpetual anger,' one the veteran journalist prayed the Rivers politician learns to control before it consumes him.
The PDP chieftain further appealed to the former Rivers governor not to burn a bridge that had once served him, for the sake of others coming after him.
Momodu also mocked Wike and the other members of the G5 governors over their recent movement at the presidential villa.
His statement reads: "MY KOBO ADVICE TO GOVERNOR NYESOM WIKE…
"My dear Brother, good evening. I have watched you in recent months with trepidation. I'm scared about your inability to comprehend the country called Nigeria. You must have underrated how the owners of Nigeria operate. I studied the biography of CHIEF OBAFEMI AWOLOWO. I was an insider in the June 12 1993 crisis, and a veritable witness to the tribulations of my great mentor, CHIEF MOSHOOD ABIOLA. Closer home, you must have seen how your predecessor, DR PETER ODILI, was stopped in his tracks in 2007.
"You're certainly one of Nigeria's best-performing Governors, if not the best. Personally, I'm very proud of your uncommon achievements. I know you are very angry. It is your right to be. But I'm begging you in the name of God not to take decisions based on anger… Nigeria has been very kind to you. Rivers State has been extremely generous to you. GOD has blessed you beyond imagination.
"You have such a beautiful family. Your people love you stupendously for services delivered to them. PDP has been your solid platform. You should never destroy a bridge after crossing the river. Even if you no longer need the bridge, what of your friends and family? I pray you kill this excessive and perpetual ANGER. It is getting out of hand. Most people around you will keep quiet for fear of losing patronage. Many politicians survive only on power. My Brother, I love you. But someone must be able to tell you the truth. No General fights on too many fronts. Please, apply the brakes, before it is too late…"
"SEE WHAT G5 HAS BECOME IN THE PAST MONTH, BEGGING & PROSTRATING ALL OVER THE ASO ROCK PRESIDENTIAL VILLA FOR PROTECTION & JOBS… WHO WOULD TRUST YOU AFTER DAMAGING YOUR OWN PARTY? WHAT AN ANTICLIMAX.."