Emefiele Is A Fall Guy, He Is Paying For His Sins – LP Speaks On CBN Governor's Suspension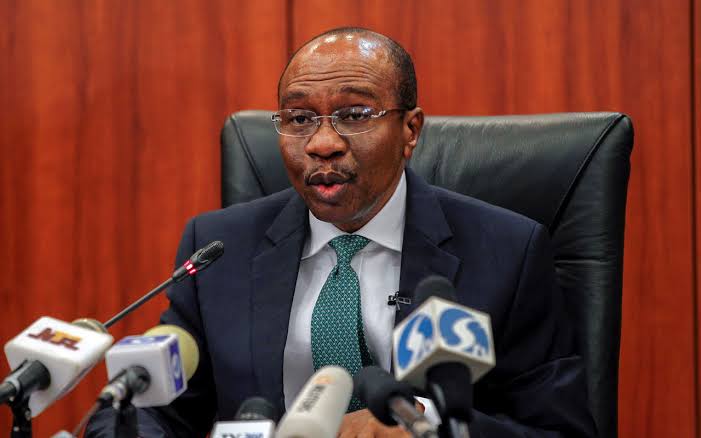 The leadership of the Labour Party (LP) has condemned the suspension of Central Bank Governor (CBN), Godwin Emefiele by President Bola Tinubu
The party insisted that making such a move without the approval of the National Assembly was not in good taste.
The opposition party argued that the President's action was vindictive and unconstitutional, adding that Emefiele was paying for his sins against Tinubu.
Speaking on Saturday in Abuja, LP's Acting National Publicity Secretary Obiora Ifoh, stated that Tinubu does not have the power to order the resignation of Emefiele.
He said: "The Labour Party is disturbed by the decision of President Bola Ahmed Tinubu to suspend/sack the Governor of the Central Bank, Godwin Emefiele, albeit unconstitutionally without seeking the permission of the national assembly and we insist that the action was not in good taste and sounds punitive.
"Mr President has the right to ask the CBN governor to resign, same way, Nigerians have the right to ask him or anyone to resign.
"However, he does not have the powers to do so. Having a right is one thing, having the power is another. Many have asked Mr President to resign but lack the powers to compel him to do so.
"Drawing inspiration from what Femi Gbajabiamila, then Minority Leader, had said years ago (as quoted above) over a similar situation when President Goodluck Jonathan sacked former CBN Governor, Sanusi Lamido Sanusi, wherein he questioned the powers of the President in sacking the CBN Governor.
"That explains why the country is in shamble: no rule of law, no equity, no justice, and no fair play. People don't follow standard rules and procedures."
Ifoh maintained that the lack of respect for the rule is law is the reason every aspect of Nigerians lives are in shambles.
He lamented that the aggrieved CBN governor was paying for the sin of challenging Tinubu.
The LP spokesman argued that if any institution should be investigation, then it should be the Independent National Electoral Commission (INEC) considering the anomaly in the recently concluded general election.
He added: "A noble policy which a particular candidate then, unfortunately, believed was targeted at him. To him, it was a mortal sin which cannot be forgiven and must be punished. Labour Party believes that Emefiele, a fall guy, is paying for his "sin". (ultram)
"The government said the suspension of Emefiele is "sequel to the ongoing investigation of his office and the planned reforms in the financial sector of the economy.
"If indeed, there is any government agency that should be investigated with this utmost urgency, should it not be the Independent National Electoral Commission, INEC and its Chairman, Prof. Mahmood Yakubu?
"This is the institution that is responsible for the mockery of our democracy. This is an institution which asked and received N355 billion in tax payers money to conduct, the worst-ever election in the history of Nigeria and in Sub-Saharan Africa.
"This is an election umpire that has shamelessly chosen to be partisan during and after the election, even at the tribunal.
"We urge the APC-led government to carry out a thorough investigation of the CBN and particularly, the last APC government's interference in the operation of the apex bank."