Court Rules On Suit Seeking Extension Of Buhari's Tenure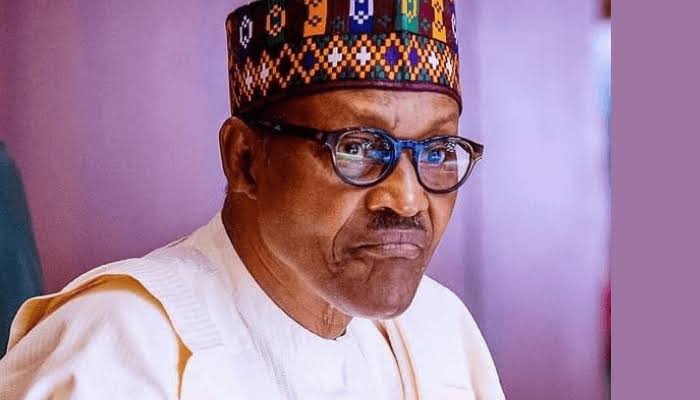 The Federal High Court sitting in Abuja, on Friday, dismissed the suit seeking an extension of tenure of former President, Muhammadu Buhari.
Justice Inyang Ekwo dismissed the suit filed by Justice Initiative for the Disadvantage and Oppressed Persons and Lawman Nzenwa, who were the plaintiffs in the matter.
Justice Ekwo, who observed that the applicants were not in court on the last adjourned date, said he had made an order directing the plaintiffs to be served with hearing notice for today's proceeding.
The presiding judge said he also made an order that the plaintiffs be called on the phone and a text message sent to them to notify them of the proceeding.
The judge, who expressed surprise that neither the plaintiffs nor their lawyer were in court, said they have realized that what they seek is unconstitutional and can never be granted.
Justice Ekwo, therefore, held that since the plaintiffs were not in court and he cannot make an order in their absence, he consequently dismissed the suit.
Naija News reports that the plaintiffs, through their lawyer, had on May 12, filed the suit and sued the former President, the Attorney-General of the Federation, the Chief of Defence Staff, and the Inspector-General of Police as 1st to 4th defendants.
Others are Bola Tinubu, Sen. Kashim Shettima, Chief Justice of Nigeria (CJN), Peter Obi, Alhaji Atiku Abubakar, Senate President and Speaker, House of Representatives as 5th to 11th defendants respectively.
They sought an order extending the tenure of Buhari (1st defendant) further from May 29 to such a time the presidential election petition would have been resolved in one way or the order.
The plaintiffs also sought an order mandating the Senate President (10th defendant) and Speaker (11th defendant) to invoke the principle of necessity and pass a resolution extending Buhari's tenure after May 29 till when Abubakar's petition against the presidential election is resolved.
They further sought an order directing the former president either by himself, appointees, or agents, not to hand over offices of the president and vice president to Tinubu and Shettima until the election petitions are fully and finally disposed of by the courts, among others.