10th NASS: Shettima Sends Message To Lawmakers-elect Ahead Of June 13 Inauguration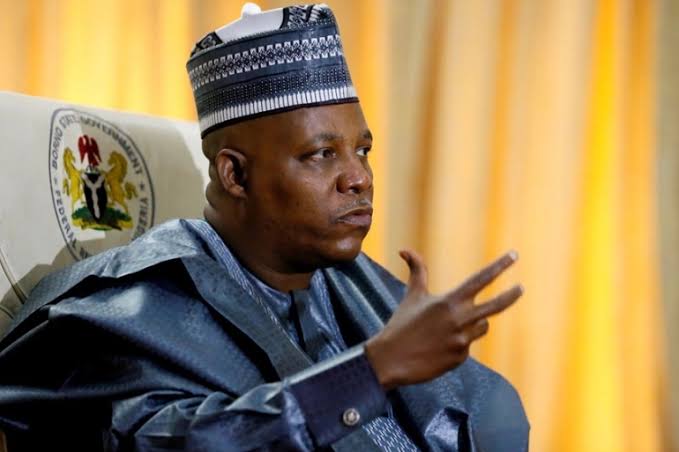 Vice President Kashim Shettima has pleaded with lawmakers-elect to prioritise the stability of Nigeria while electing the presiding officers of the 10th National Assembly on Tuesday.
Naija News reports that the 10th Senate President and the Speaker of the House of Representative will emerge during the inauguration on Tuesday, June 13.
The race for the Senate presidency has been quite intense, with major contenders intensifying campaigns to ensure that they clinch their desired seats.
Speaking at the valedictory session on Saturdy, Shettima urged the lawmakers-elect to consider the unity and stability of the country far above their personal interest.
"The stability of this nation is superior to the stability of our pocket. Remember this on Tuesday," the vice president told the lawmakers
10th NASS, Gadgi Visits Tinubu Thrice In 72 Hours
Meanwhile, one of the front-line aspirants for the Speakership race, Hon. Yusuf Gagdi, has visited President Bola Tinubu three times in the last 72 hours at the Presidential Villa in Abuja.
In a tweet on his official Twitter handle, Gagdi said the meetings were about his ambition of becoming the Speaker of the 10th House of Representatives and the leadership issue of the 10th Assembly.
Gadgi, who represents Pankshin/Kanye/Kanam Federal Constituency of Plateau State, commended the President for the honour and unique show of love to him and his constituents.
The lawmaker said he was in discussion and consultation with other aspirants in the race as well as national leaders of the party on the way forward on the issue.
Gagdi, however, said he will soon make an official statement on his aspiration ahead of the inauguration of the 10th House on June 13, and asked his supporters to remain calm.
He wrote: "Within the last 72 hours, I have visited President Bola Ahmed Tinubu three (3) times at the Presidential villa on one on one meetings that altogether lasted for more than one hour.
"The discussions have to do with my ambition of becoming the Speaker of the 10th House of Representatives and the Leadership issue of the 10th Assembly.
"I thank Mr. President for this honour and unique show of love to me and to the good people of Pankshin/Kanake/Kanam Federal Constituency.
"I appeal to my supporters, Honorable Colleagues in particular to remain calm as I am in deep discussions and consultations with my fellow aspirants and some national leaders.
"After all deliberations, an official statement will be issued in this regard. Thank you, my father and Mr. President".