Photos: Wike's Suit Buttons During Visit To Tinubu In Aso Rock Sparks Reactions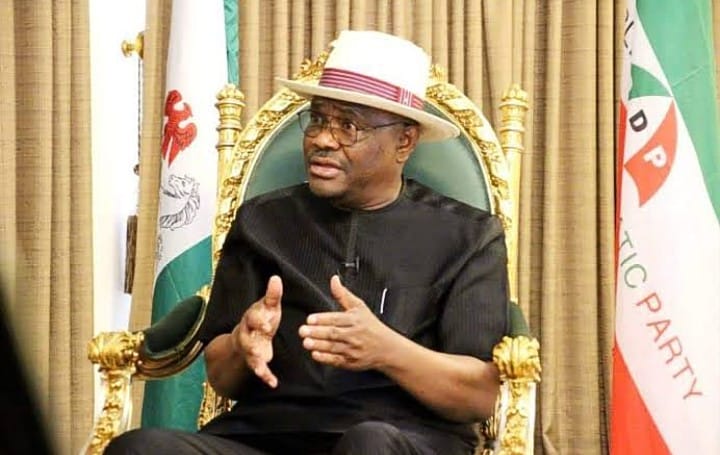 The immediate past governor of Rivers State, Nyesom Wike, has sparked mixed reactions online over his outfit to Aso Rock.
Naija News reports that Wike on Thursday, led the defunct G5 Governors, who are now called the 'G-String' in some quarters to meet with President Bola Tinubu at the Villa.
This is the third time Wike will be meeting Tinubu in 10 days.
However, photos of the meeting which emerged online captured the Peoples Democratic Party (PDP) chieftain's suit improperly buttoned.
This got many Nigerians talking on social media.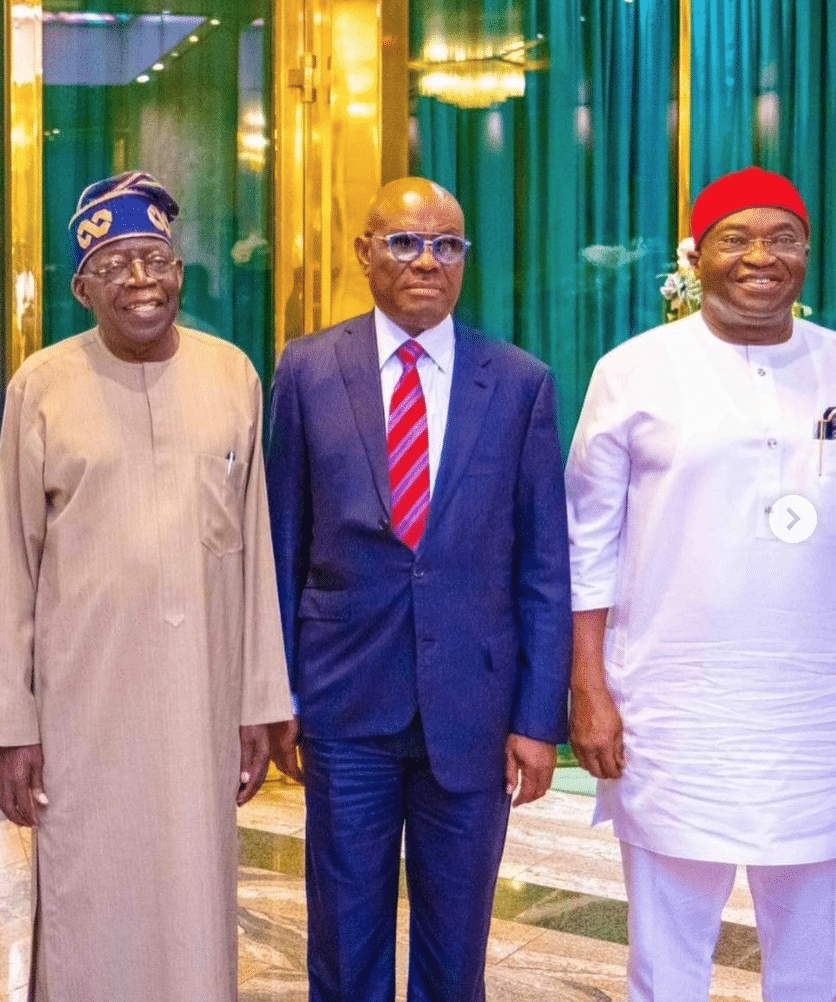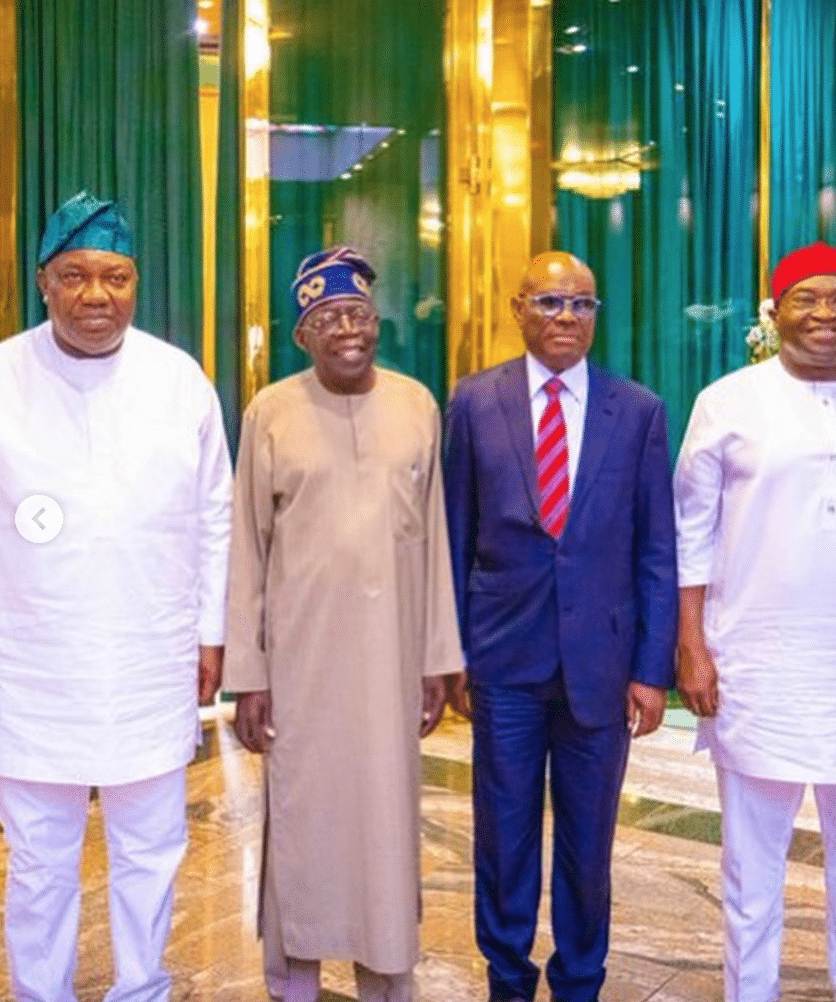 ivapaisley wrote: "Normally Wike na m*d man when it comes to fashion… Person wey go wear Green suit with Red Tie and still wear white shoe 👞 hahahahahah. GO N WATCH WHEN he was doing his G5 madness and commissioning earlier this year. U go know say na crazy man"
hey_orma wrote: "Fashion Icon "Alexander wang of Nigeria"
oteedazzle wrote: "Oga Judas of Ikwerre really needs that appointment, it is so evident"
anitapinket wrote: "001 can never make a mistake, that's the style in vogue. My Leader"
teeto_olayeni wrote: "Hustle for position na your mate???? Guy man is tensed"
adura_adegbekee wrote: "Permit me to laugh please. He's hustling for position. Forgive him"
anaa_stacia wrote: "He is using corruption to button up his suit, everywhere rigging"
augustina_vivian wrote: "That is the style na. Ara agbara Wike"
saditade wrote: "This is the 3rd time Wike Will appear in Aso And on Suit. But this Time, Wike is going to Aso Rock with His CV"
Maybeks wrote: "Whiskey will not let Wike button his suit appropriately. Tinubu should him hired as Aso Rock protocol officer since he's always at the villa"