Passenger Train Crushes Army Sergeant To Death In Lagos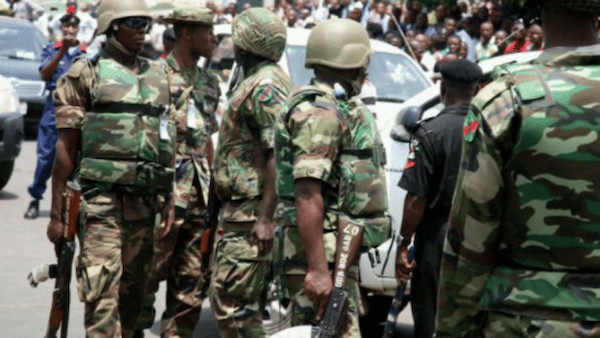 A sergeant in the Nigerian Army was reportedly crushed to death in a tragic train accident in Lagos on Wednesday, June 9, 2023.
It was gathered that the deceased officer, Sergeant Jidean Samson, was trying to dash across the rail line at the PWD area of Ikeja, Lagos State when he was hit by the passenger train.
Naija News learnt that the train was on its way to Iddo in Lagos from Ibadan when it eventually rammed into the soldier who was, until his death, attached to the 9 Brigade, Ikeja in Lagos.
The latest train accident in the state is coming barely three months after a passenger train ran into a Lagos State government staff bus conveying workers and their families in the same spot.
Six persons were killed and about 80 passengers injured in the unfortunate incident, which occurred on the morning of March 9, 2023.
Confirming the latest incident, an eyewitness who spoke to Daily Trust explained that the train accident happened around 6.30 pm on Wednesday.
A military source also told the news platform that the 9th Brigade of the Nigerian Army had been informed about the demise of the sergeant.
The source, who did not want his name in print because he was not authorized to speak, said the military authority moved the body to the Military Hospital mortuary in Yaba, Lagos.
Deputy Director, Public Relations of the 81 Division of the Nigerian Army in charge of Lagos and Ogun State, Lt. Col Olabisi Olalekan Ayeni, did not respond to his calls.