Labour Party's Obi Aguocha Endorses APC's Zoning Arrangement For 10th NASS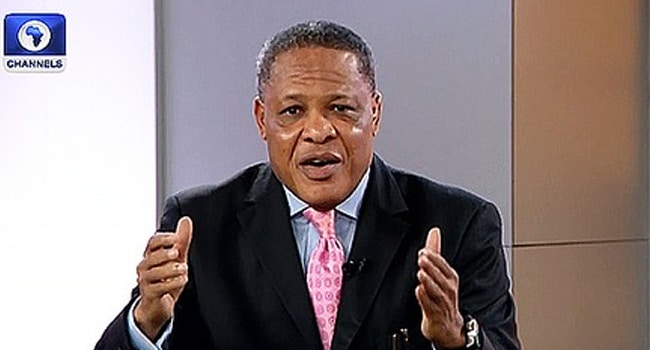 A member-elect of Ikwuano/Umuahia North and South federal constituency, Abia State, Obi Aguocha, has endorsed the zoning arrangement of the ruling All Progressives Congress (APC) for the leadership of the incoming 10th National Assembly (NASS).
According to him, even though he has met a lot of aspirants vying for principal positions in the 10th NASS, but to him, he thinks the APC's zoning arrangement is the way forward.
Naija News recounts that the leadership of the APC in May endorsed Godswill Akpabio for Senate President, and Tajudeen Abbas as Speaker of the House of Representatives while nominating Ben Kalu for Deputy Speaker, and Barau Jubrin as Deputy Senate President.
However, other aspirants for the positions have continued to kick against the party's consensus candidates even after a lot of appeals.
But Aguocha asserted when he was featured on Thursday's edition of Channels Television Sunrise Daily that the arrangement gives the South-East a good opportunity at the presiding table.
The Labour Party lawmaker opined that he has no doubt about the competence of the candidature of the senators who were put out by the APC to represent the assembly because he believes they have distinguished themselves, adding that the APC's consensus candidate for Speakership, Abbas has the potential to furnish intellectual content and foster a common purpose between the House and executive arm.
Aguocha, while noting that the stability of the 10th NASS is vital said "We have met a lot of the parties, personally and as a group. I believe that the zoning arrangement being put forth is the only way forward. Otherwise, we would be marginalised in the selection of presiding offices if we don't have so many.
"For a very long time, we have not had other opportunities in the House of Representatives, in terms of speakership in the last forty years, but we are making progress.
"We have had several candidates for speakership come to us but I prefer to go with him. He is the one that I believe would bring about intellectual content to the federal house.
"In this day and age of Peter Obi, Nigerians are yearning for good governance, Nigerians are yearning for something that is different. If by what we see by APC, he (Abbas Tajudeen) stands tall above every other person running in APC."
He, however, disclosed that members-elect under the Labour Party would meet on Monday to take a position, but individuals have the right to their choices.