Kwankwaso Speaks After Meeting Tinubu In Aso Rock, Addresses Possibility Of Being A Minister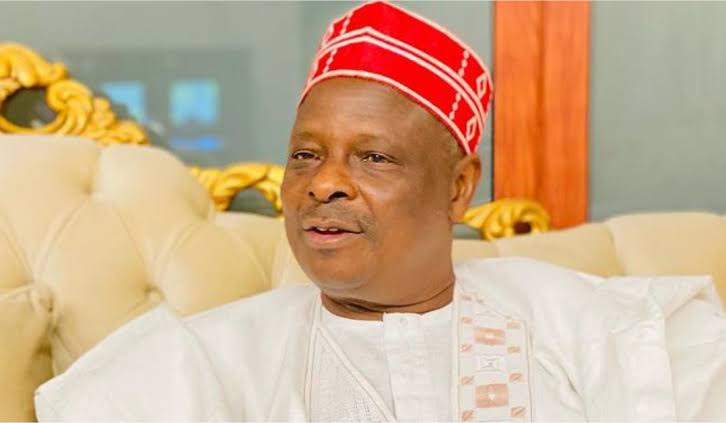 The Presidential candidate of the New Nigeria Peoples Party (NNPP), Rabiu Kwankwaso on Friday met with President Bola Tinubu in Aso Rock.
Speaking with State House Correspondents after the meeting, Kwankwaso said he and the ex-governor of Kano State, Abdullahi Ganduje, were invited by Tinubu over the ongoing demolition in the State.
He accused Ganduje while in power of chasing him out of Kano State for three and half years.
According to Kwankwaso, most of the buildings demolished in the state were illegally acquired by the Ganduje administration.
He further stated that President Tinubu was shocked when he briefed him on the true picture of what led to the present demolition.
When asked if he is pleased with Tinubu's intervention, he said, "The President was shocked. Are you not shocked that somebody will sell University? Are you not shocked that he demolished the only university? Daula Hotel, for those of you who are in Kano, you know the old Daula, demolished to zero and that is a faculty under the University of Science and Technology. He demolished that one. Are you not shocked?
"The President was shocked. He didn't know. He even mentioned that he talked to somebody to go and find out for him. But when I told him, I said you are a Muslim, very soon you are going for Sallah. How can you go under that circumstance and pray in that place? And even the Triumph place he is talking about, you are journalists. You should be angry because that's your constituency, he demolished completely and put shops everywhere."
According to Kwankwaso, his party under Governor Abba Yusuf, was only fulfilling the campaign promises to demolish such structures.
He said, "You see the governor is doing what we campaigned with. I wanted to be president, I campaigned also. And I went to Kano and told them that these places, schools, in fact, most of our schools in Kano were being encroached on. And it is our policy to make sure that the encroached areas are returned to them."
Speaking on the reports of him joining Tinubu's cabinet, Kwankwaso revealed that talks were ongoing about the possibility.
However, he dismissed rumours of defecting to the ruling party, emphasising that Tinubu was more focused on a government of national unity.
He described Ganduje as a stooge he made his Special Adviser and also his deputy while he held sway as governor.